| | | | |
| --- | --- | --- | --- |
| | | Drawing competition for children | Amalgamated Plantations |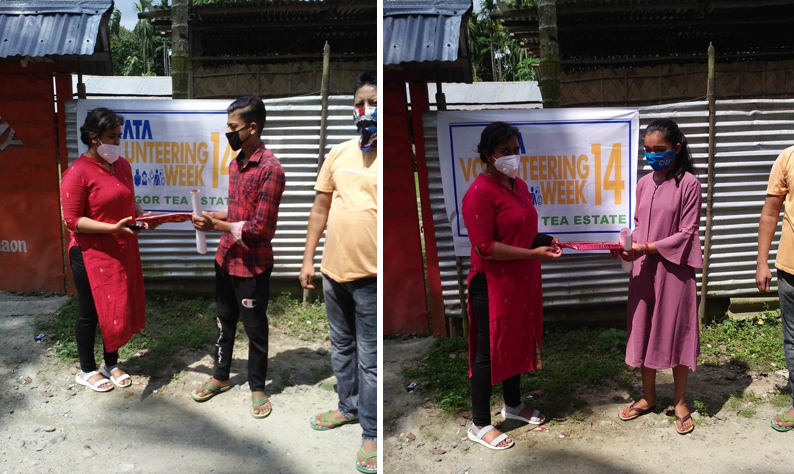 Volunteers from Amalgamated Plantation organised a Drawing Competition for students of Ghagra School. 14 students enthusiastically participated and drew beautiful drawings
| | | | |
| --- | --- | --- | --- |
| | | Computer literacy session | Rallis India |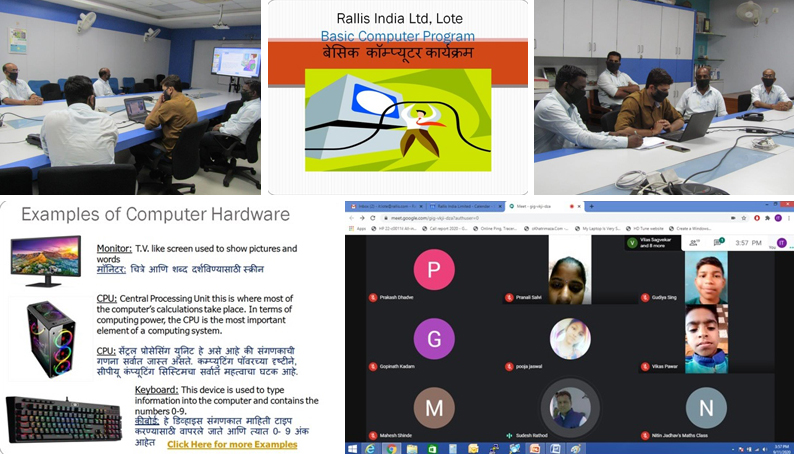 An online awareness session on Computer Literacy for students was organised by volunteers of Rallis India, Lote Unit. Students across three schools of Lote MIDC actively participated in the session. IT Consultant and volunteers presented on computer literacy and importance of computer usage in the modern world, followed by Q&A session. 42 students participated and received gained insights on computer literacy.
| | | | |
| --- | --- | --- | --- |
| | | Cleanliness drive | Indian Hotels |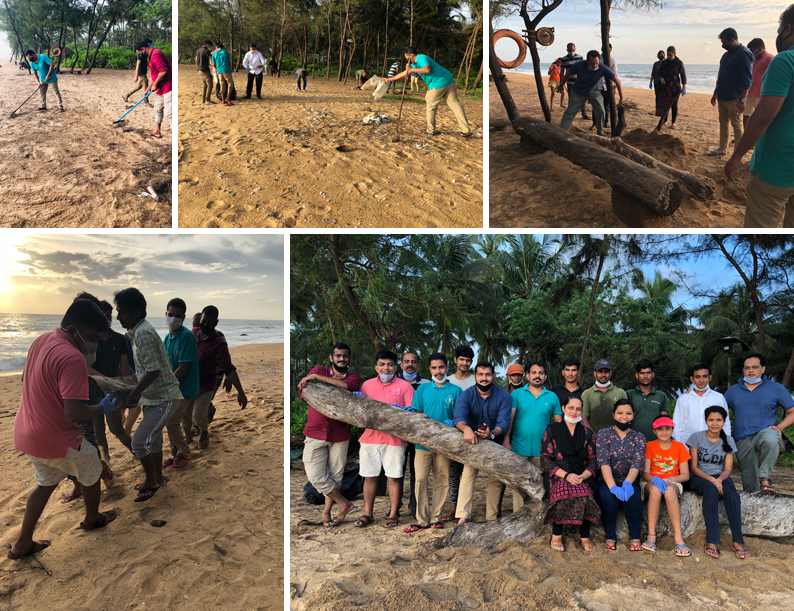 The beach near Taj Bekal Resort & Spa, Kerala was filled with lot of trash. 20 volunteers from Taj Bekal joined hands for almost two hours and cleaned all the waste in the area. The activity was organised with an aim of creating awareness about the hazards posed by dumping of garbage and plastics into the beach and its impact on human health. Volunteers were glad to see that post completion of the activity, the beach is more accessible and clean!
| | | | |
| --- | --- | --- | --- |
| | | Training on kitchen garden | Tata Chemicals |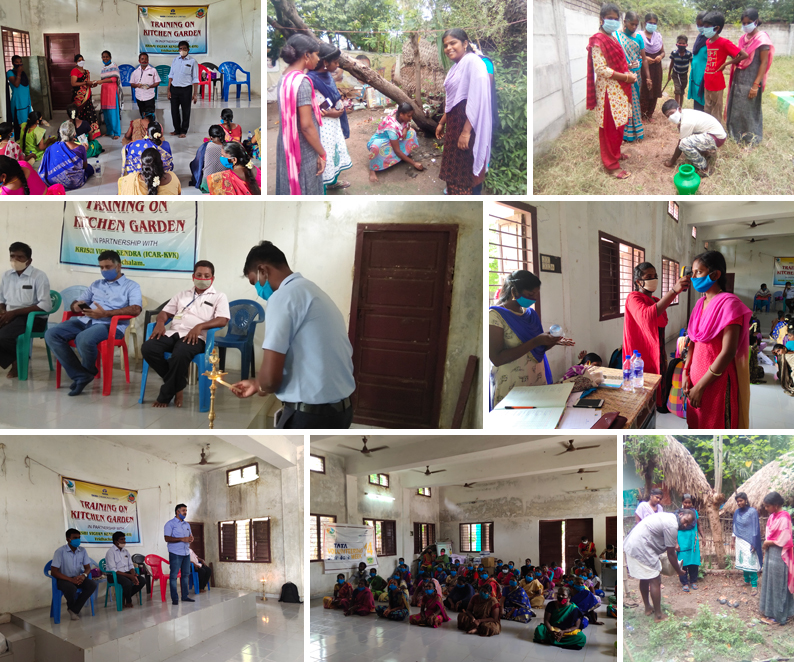 Tata Chemicals Limited (TCL) in Cuddalore in partnership with Krishi Vigyan Kendra (KVK) organised a training on Kitchen garden. Volunteers from TCL created awareness on the importance of nutritional food and provided vegetable seed packets to the women of Vairankuppam village.
| | | | |
| --- | --- | --- | --- |
| | | Chess competition | Tata Consulting Engineers |

Due to pandemic, lifestyle of individuals has changed drastically. Stress has increased from Kindergarten kids to Elders. On the occasion of TVW 14, 20 volunteers from Tata Consulting Engineers organised a stress buster activity called "Checkmate"- Chess away your stress. An online competition for kids was organised for the age group of 8-20 years. 36 Participants enthusiastically participated in the competition. Dr. Rajashekhar Malur, PBU Head witnessed the final round through live screening.
| | | | |
| --- | --- | --- | --- |
| | | Essay writing competition | Tata Metaliks |
On 5th September, Tata Metaliks kicked of TVW14 by organizing an Essay Writing competition with the students from our Learning Centre for drop-out girls at Krishnanagar Jr. High School. 15 girls participated, and beautifully expressed their thoughts on the topic "My dream – and a teacher's role in helping me embark on this journey and fulfill it". The participants were girls who are school dropouts and are enrolled in the bridge course classes conducted by Tata Metaliks in collaboration with a renowned NGO. It was heartening to see that these girls who dropped out of school due to financial, social reasons, have a passion to dream big and achieve them. A member of the School Management Committee also participated and encouraged the students. Employees also interacted with the girls and explained them the importance of education and teacher's role in helping one become a good human being.
| | | | |
| --- | --- | --- | --- |
| | | Best out of waste activity | Tata Metaliks |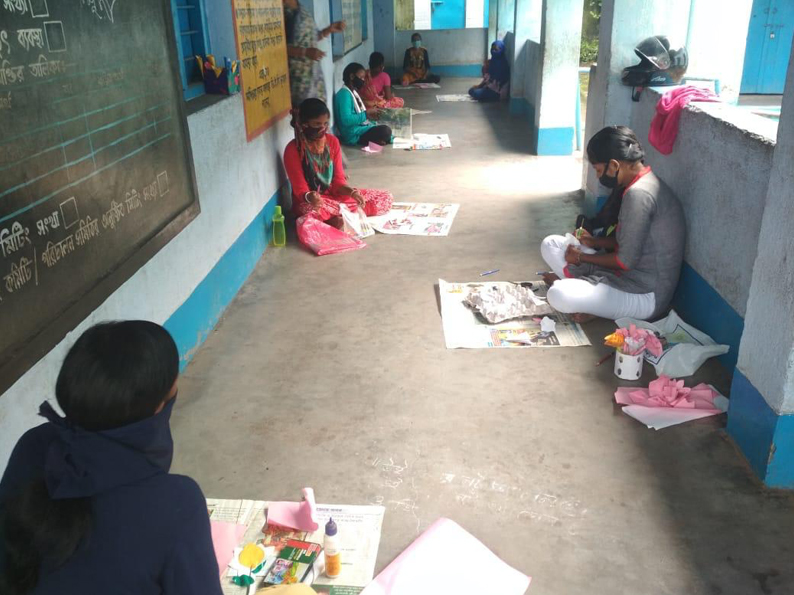 The girls from the Gokulpur Learning Centre participated in a best out of waste model making competition on 8th September, 2020. 9 girls participated by collecting waste materials lying in their surroundings such as old biscuit cartons, newspaper, used bottles and made pen stands, wall hanging, flower vase, etc. Volunteers interacted with them, emphasized on handicraft, and encouraged them to think along the lines of small enterprises which are hugely supported by organizations and the government.
| | | | |
| --- | --- | --- | --- |
| | | COVID-19 awareness session | Tata Steel Utilities and Infrastructure Services Ltd. |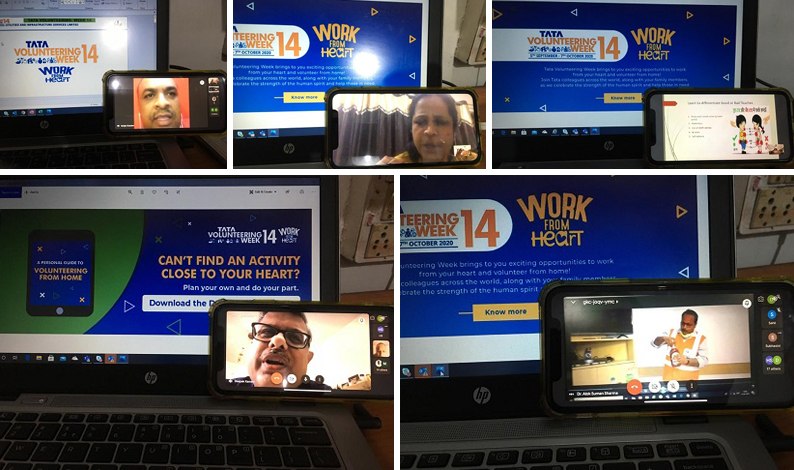 Tata Steel Utilities and Infrastructure Services Ltd. PHS, Real Estate, DE&TP, Education and CSR organized Covid-19 Prevention Awareness Session for Balika Uchha Vidhyalaya Students. In this session, a presentation was made by volunteers for awareness in which the students were told how we can protect ourselves to a great extent from the pandemic. Volunteers demonstrated creation of homemade santizer, usage of mask and frequency of changing the masks, social distancing, etc.
| | | |
| --- | --- | --- |
| | *This update covers only some of the activities undertaken by companies. | |