| | | | |
| --- | --- | --- | --- |
| | | Visit to orphanage | Tata Consulting Engineers |
Volunteers from Tata Consulting Engineers visited Sai Nele orphanage and handed over collected materials such as clothes, toys, stationaries, shoes and socks. They also distributed fruits and sweets, served food to the kids and conducted few activities which motivated them to develop good eating habits.
| | | | |
| --- | --- | --- | --- |
| | | Cloth bag making activity | Tata Services |

Volunteers from Tata Services organised a cloth bag making activity from old T-shirts. With an aim to recycle, reuse and adapt environment friendly products, volunteers actively initiated this session. Participants also enjoyed making cloth bags which are multifunctional and could embrace the sweet memories of the T-shirts.
| | | | |
| --- | --- | --- | --- |
| | | Photo frame making activity | Tata Services |

Volunteers from Tata Services organised a photo frame making activity. The aim of this activity was to cognise the concept of wealth out of waste, foster creativity, promote family bonding, make volunteers understand the efficient utilisation of available resources and prevent littering. Participants enthusiastically donned the hand-crafted photo frames and were glad to share it with their loved ones.
| | | | |
| --- | --- | --- | --- |
| | | Drive on conservation of pollinators | Tata Chemicals |

Pollinators, including bees, butterflies, moths, bats, birds etc. are an important group of urban wildlife and there is a growing need for their protection. As part conservation efforts, Tata Chemicals have started a nursery programme for growing flower and fruit plants through grafts and cuttings. The saplings shall be gifted to ECO Club schools in villages around Mithapur. The activity successfully created awareness amongst the young generation on importance of pollinator conservation.
| | | | |
| --- | --- | --- | --- |
| | | National Safety Day celebrations | Tata Consulting Engineers |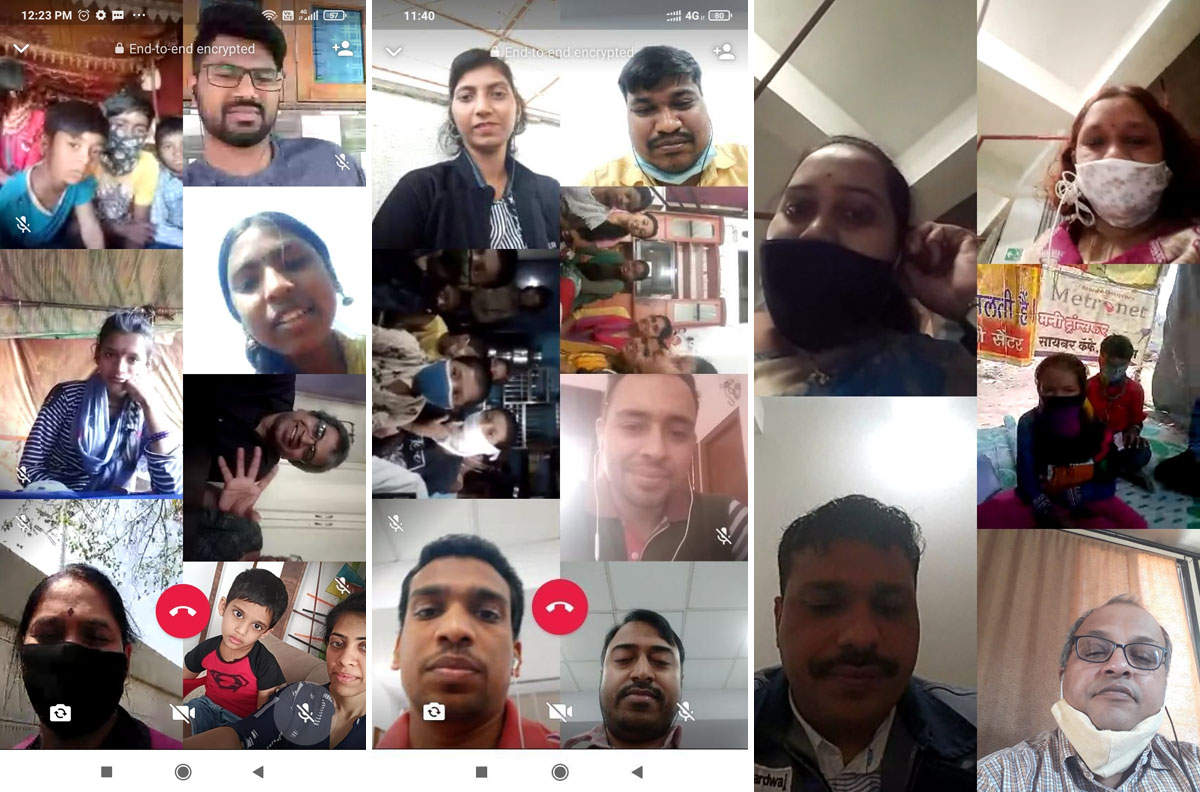 As part of TVW15, Tata Consulting Engineers organised a National Safety Day session for the DSS Kids. Volunteers explained about general safety to the students and also spoke on topics such as safety around schools & home, safety instruction while fire accidents, medical injuries, safety rules to be followed while crossing roads, etc. Volunteers also conducted a quiz competition on safety and children enthusiatically answered the questions.
| | | | |
| --- | --- | --- | --- |
| | | Storytelling session | Tata Consulting Engineers |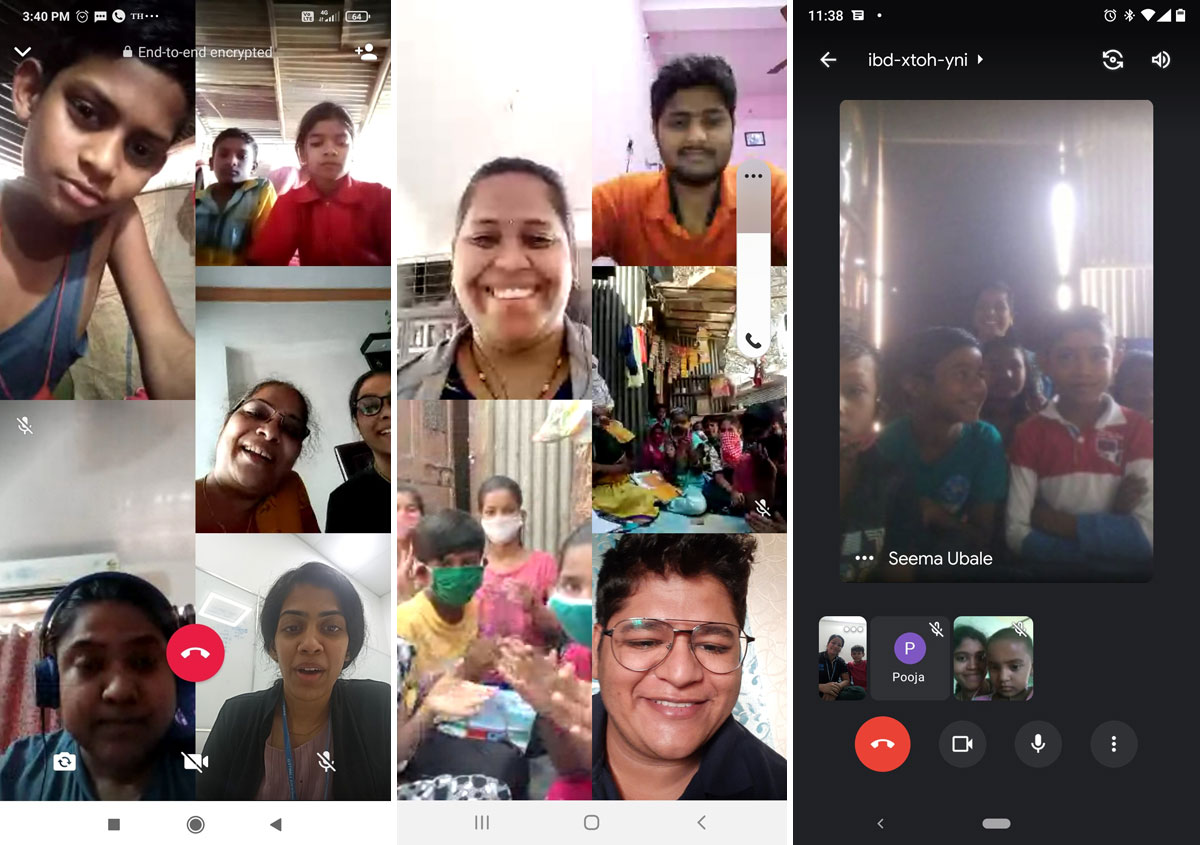 Volunteers from Tata Consulting Engineers (TCE) organised a story telling session called 'Kahani Nayi Purani' for the Door Step School Kids in age group of 7 – 12 years. TCE employees and their family members were divided in 7 groups and they took 7 separate sessions with different groups of kids. In each group 3 to 4 short stories were shared with the kids. The sessions were very interactive, and the kids enjoyed the sessions as the stories were shared with help of colourful pictures and videos. At the end of each story, kids were explained the moral of the story and the implications in their life. 31 volunteers participated reaching out to 88 beneficiaries.
| | | | |
| --- | --- | --- | --- |
| | | Safety talk and training | Tata Consulting Engineers |

Tata Consulting Engineers' volunteers visited 3 sites wherein construction work of reservoirs is in progress and is a hub of labourers' shelters. Majority of them are unskilled labours/helpers and there is a need to educate these labourers about the safety measures. Thus, a safety officer was accompanied along with the volunteers who imparted training for usage and importance of PPEs. Demonstration of safety equipment's like fire hydrants were also conducted. 5 volunteers actively participated and 152 labourers benefited from this session.
| | | | |
| --- | --- | --- | --- |
| | | Women's Day and National Safety Week celebrations | Voltas |

Volunteers from Voltas, Pantnagar visited to their business partners workplace to celebrate Women's Day and they also shared their knowledge and importance on the safe work culture for women.
| | | | |
| --- | --- | --- | --- |
| | | Distribution of organic manure | Indian Hotels |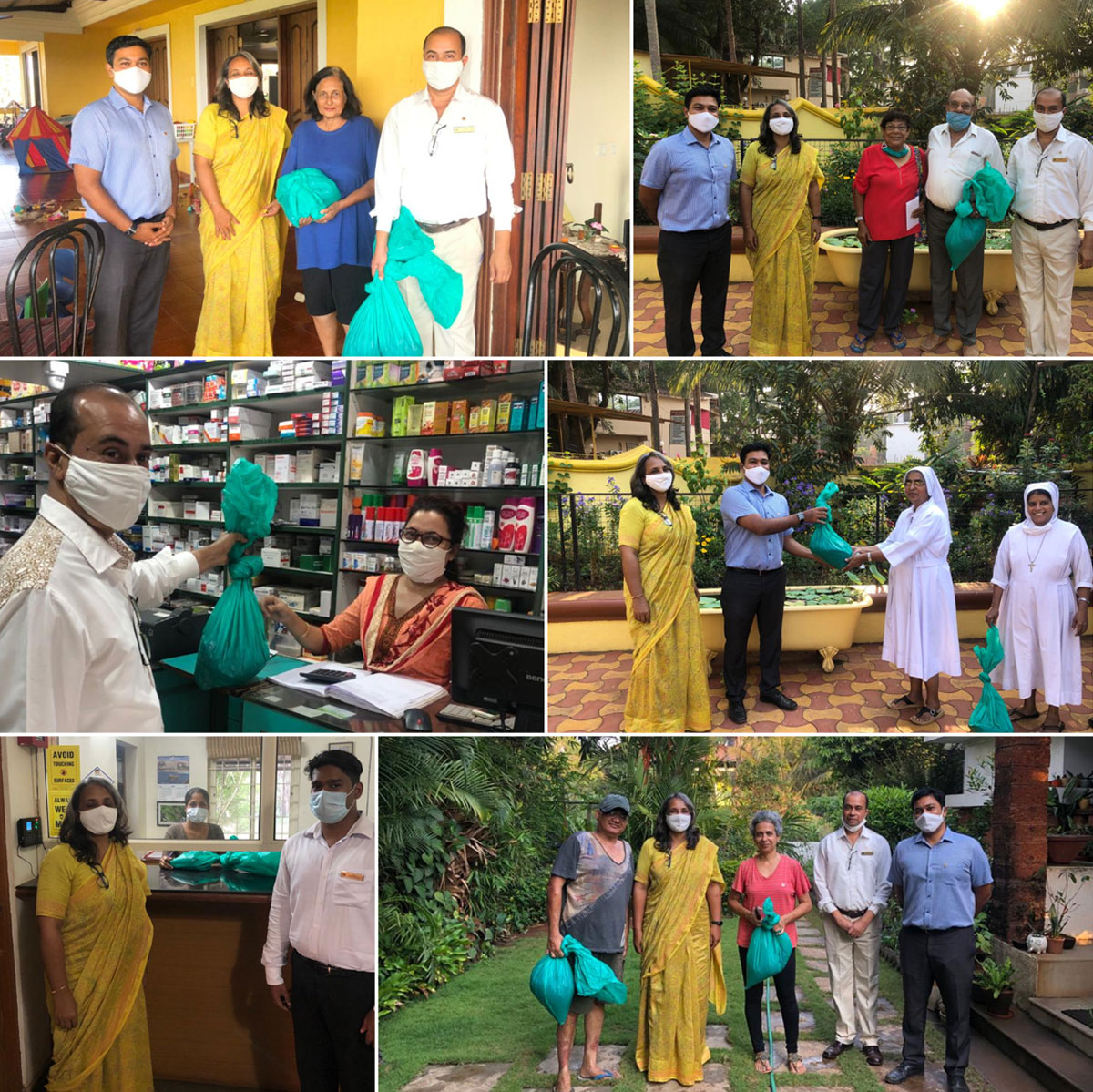 As IHCL celebrated the 15th edition of Tata Volunteering Week, Taj North Goa contributed in a significant way with an initiative of distributing organic manure produced at the hotel. Volunteers from Taj North Goa visited families and organisations, distributed organic manure that is produced at our resort by the Horticulture team members. People tend to opt for organic manure over chemical fertilizers, as they are much more beneficial for home gardens and they add nutrients to the soil without affecting its fertility. Many recipients were delighted to receive the manure and mentioned that this will help them enhance their gardening.
| | | | |
| --- | --- | --- | --- |
| | | Beach cleaning drive | Indian Hotels |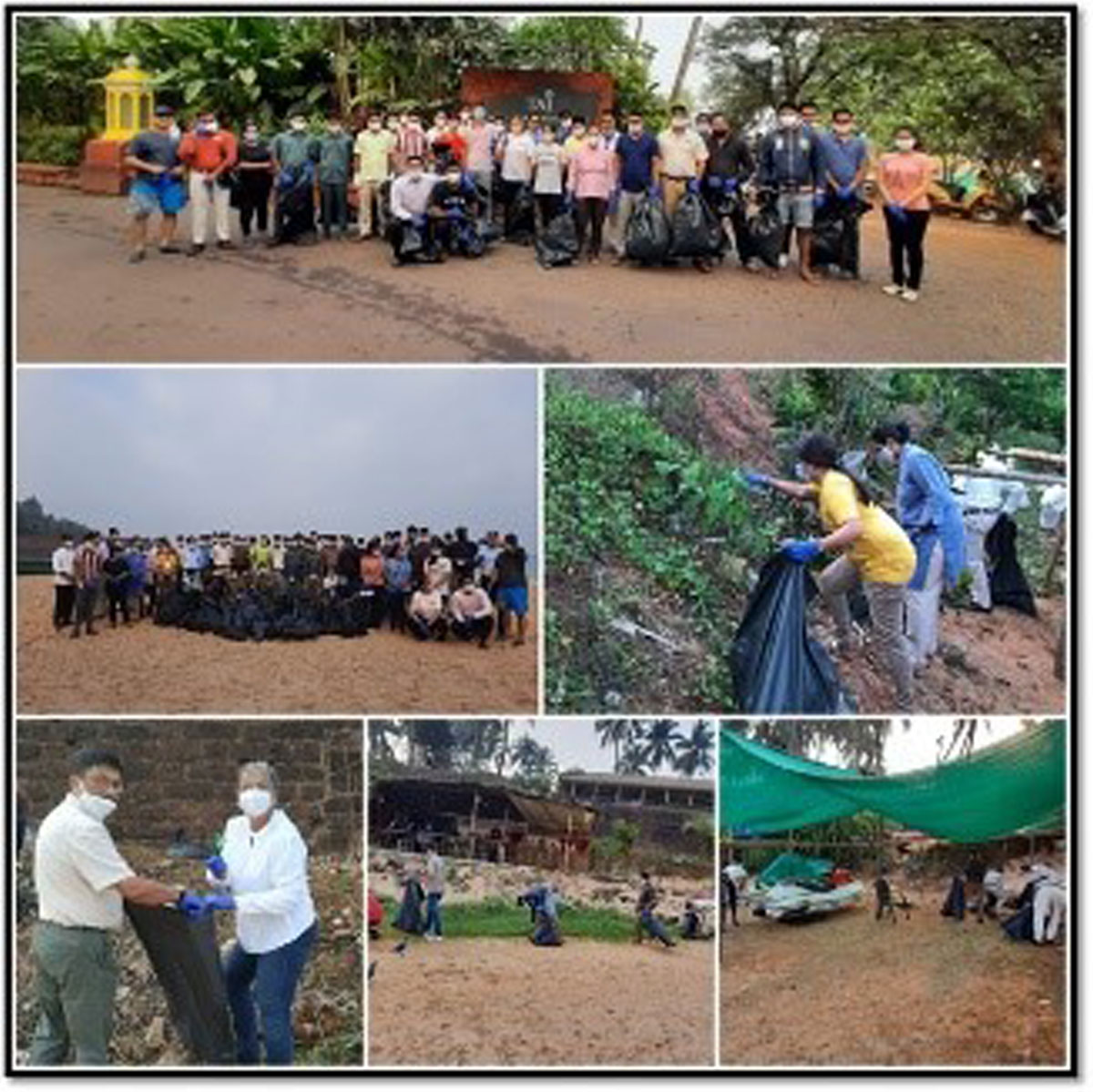 As part of Tata Volunteering Week 15 initiatives, Taj North Goa organised a beach cleaning drive. Armed with gloves, masks, brooms and garbage bags, the team assembled on the Sinquerim beach overlooking the Arabian Sea. 55 colleagues from across the departments rolled up their sleeves and cleared the area of trash lying around like plastic and broken glasses that were proving to be a threat not only to vacationers but also to marine life . After an hour or so of intense clearing, the team gathered around 40 bags of garbage leaving the coastline looking pristine, clean and free from debris. It was a fantastic way of having fun with colleagues doing good for the environment around us.
| | | | |
| --- | --- | --- | --- |
| | | Inspire and empower girls | Tata Coffee |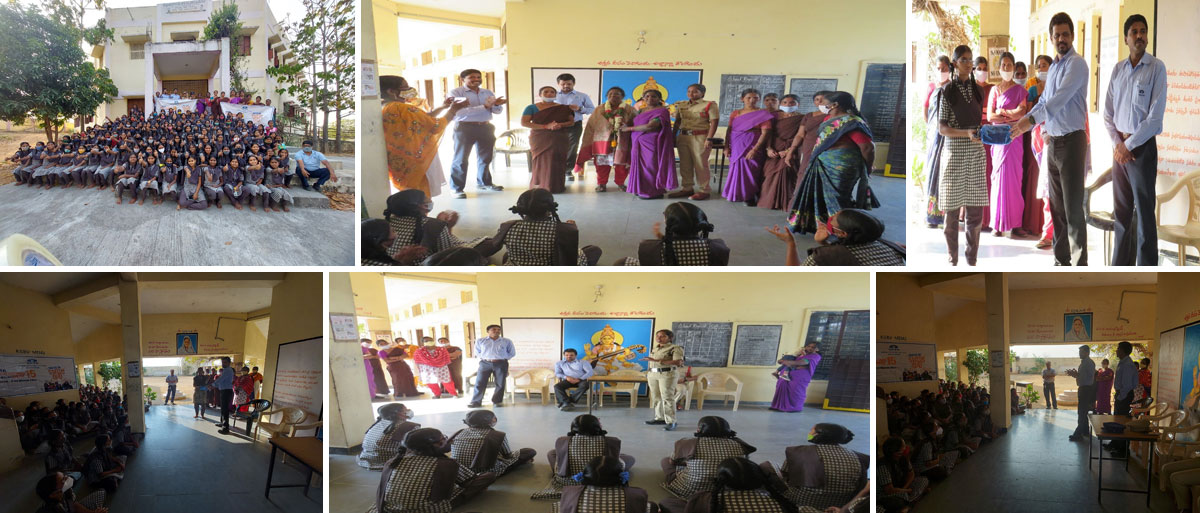 Tata Coffee, Jagruthi Team ICD Toopran organised a wonderful and an unique programme "Inspire & empower" - An inspirational speech to girl students by female police officers from Cyberabad Police Commissionerate. The chief guests Ms. Lavanya and Ms. Jyothi gave powerful speech to the girl students and shared their life experiences and hurdles to become police officers. After that they asked girl students to participate in women empowerment debate competition and gave gifts to the best performers. They also distributed chocolates to all the students of the school to mark international women's day and honoured school teachers on this wonderful occasion. 32 volunteers participated in this unique volunteering programme.
| | | | |
| --- | --- | --- | --- |
| | | Donation of meal at orphanage | Tata Consulting Engineers |

Volunteers from Tata Consulting Engineers visited an orphanage in Hyderabad and conducted games to encourage the children to impart knowledge about our nation. They also arranged lunch for all the children at the orphanage and the event concluded with smiles of children faces.
| | | | |
| --- | --- | --- | --- |
| | | Menstrual health and hygiene awareness session | Tata Power |

The Volunteers from Coastal Gujarat Power organised menstrual health and hygiene awareness session for the girls residing in Kasturba Gandhi Balika Vidyalaya, a the government run hostel in Faradi ( Mundra- Kutch). During the event, an awareness session on Menstrual health and hygiene was conducted in association and active support of the teachers. They girls were made aware about the usage of sanitary napkins and its benefits for maintaining a good health. At the end of the event, sanitary napkins were also distributed among the girls.
| | | | |
| --- | --- | --- | --- |
| | | Sale of SHG products for income augmentation | Tata Power |

The volunteers from Coastal Gujarat Power (Tata Power) took the initiative for promoting the products made by the local SHG members and farmers. Volunteers put up the stalls for sale of these products. Moreover, a prior communication was sent to attract more and more buyers for these items. This exhibition is ongoing, and the volunteers are giving their quality time in the stalls to maximise the sale and to augment the income of the SHG members. Most of the family members has thronged these stalls and happy to purchase the good quality ethnic products. The visitors have also got an opportunity to understand different traditional art and culture of Kutch.
| | | | |
| --- | --- | --- | --- |
| | | NGO Meet | Tata Power Delhi Distribution |

Tata Power- DDL volunteers organised NGO Meet with its partner Sangam NGO. The event witnessed participation from beneficiaries who got empowered through the company's Social Impact initiatives, supported by 22 NGOs. The NGO meet was organised with an objective to share the thoughts of associated stakeholders and senior leaders on the community betterment. During the event, community mobilizers, ABHAs and NGO were recognised and appreciated towards the work for social upliftment.
| | | | |
| --- | --- | --- | --- |
| | | Motivational session and stationery distribution | Tata Power Delhi Distribution |

Volunteers from Tata Power Delhi Distribution along with social impact group representative conducted a stationary distribution session and distributed stationary to the VTC beneficiaries to help them in their studies. The volunteers also motivated the students to for career and education.
| | | | |
| --- | --- | --- | --- |
| | | Blanket distribution | Tata Power Delhi Distribution |
A blanket distribution drive was organised by volunteers of Tata Power Delhi Distribution. Poor and needy families benefited from the programme, especially during the winter season. Overwhelming response was witnessed from the homeless and those struggling to make ends meet.
| | | | |
| --- | --- | --- | --- |
| | | Women's Day celebrations | Tata Power Delhi Distribution |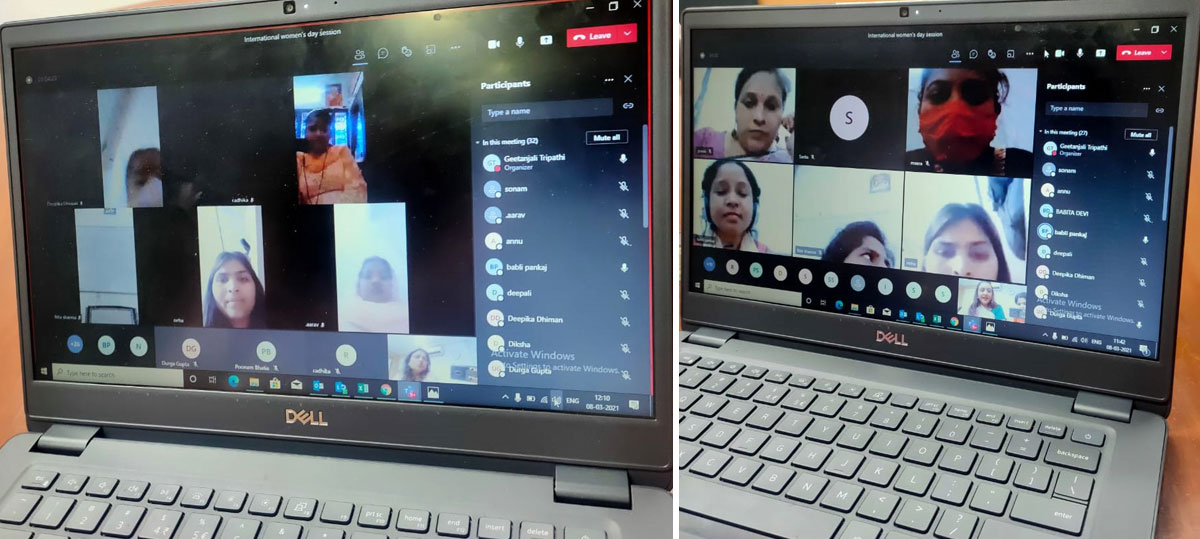 An online session on International Women's Day was organised for women beneficiaries of Vocational Training Centers (VTCs), Women Literacy Centres (WLCs). The session aimed at providing motivational insights from senior women leaders of Tata Power-DDL to inspire and empower them.
| | | | |
| --- | --- | --- | --- |
| | | General equality session on Women's Day | Tata Steel Long Products |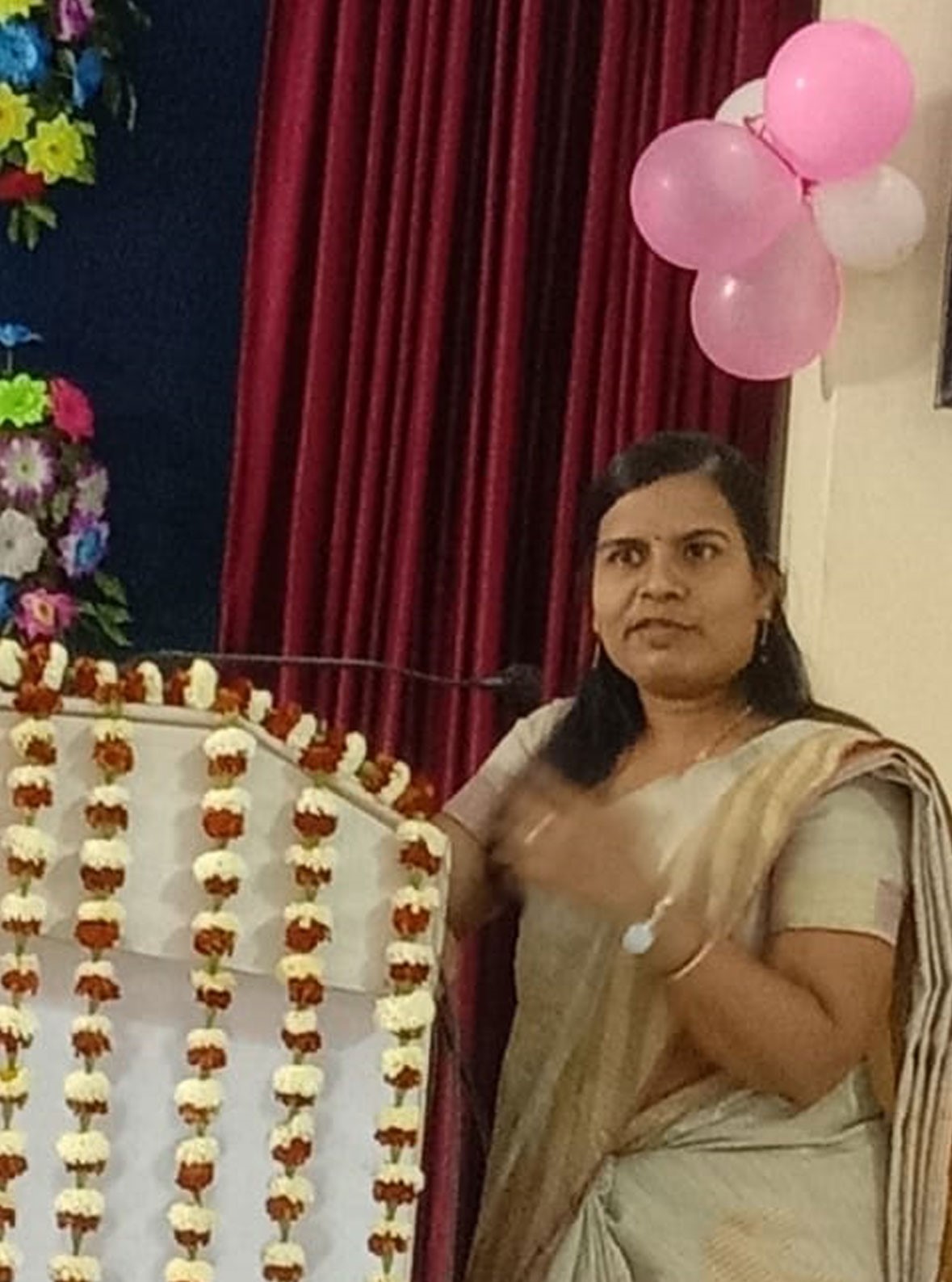 On 8th March, Tata Steel Long Products celebrated International Women's Day at all its locations and cherished some amazing moments with few lady celebrities. Volunteers shared her views on women who work hard every day to accomplish individual and professional goals. They also shed light on how to work towards evolving society and to change the mindset of people about gender equality.
| | | | |
| --- | --- | --- | --- |
| | | Road safety awareness session | Tata Steel Long Products |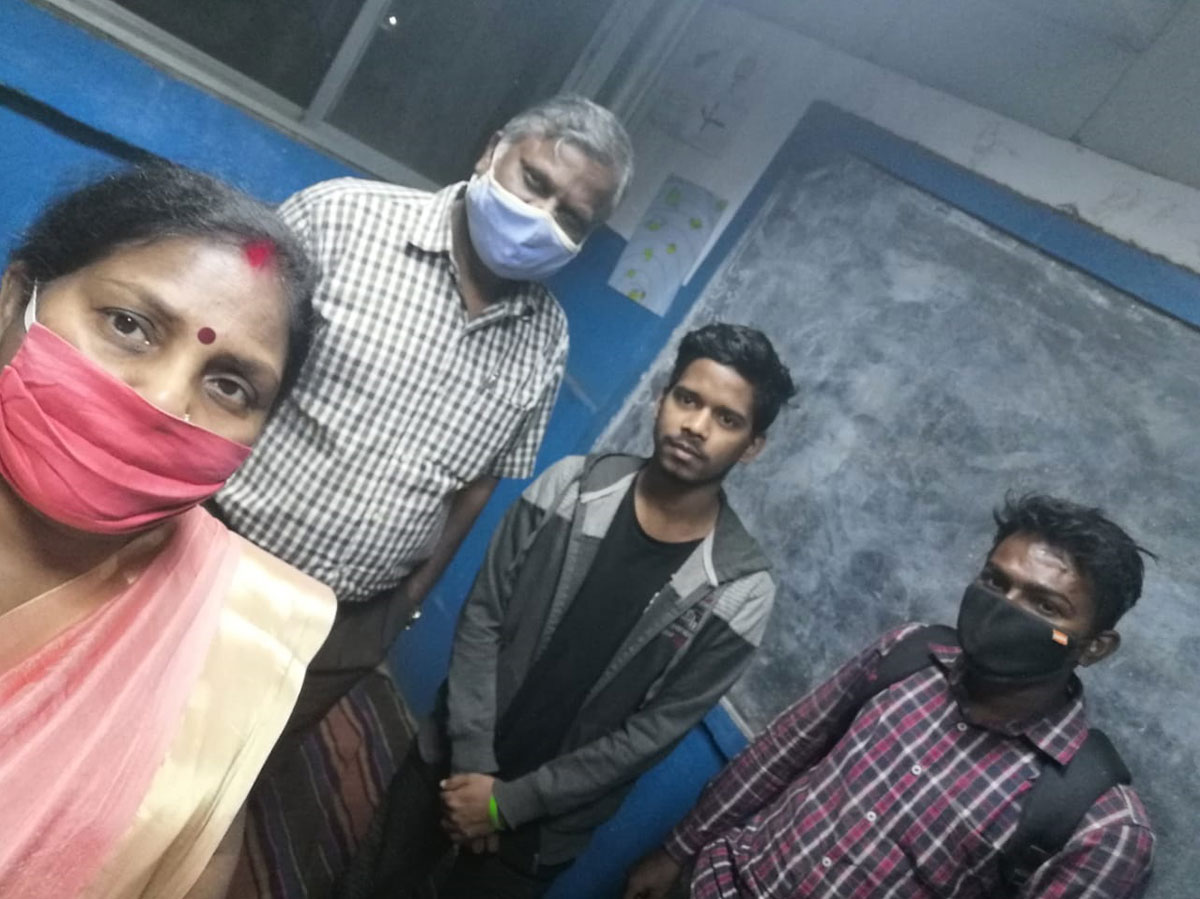 A group of volunteers from Tata Steel Long Products discussed on road safety awareness session and worked on few precautionary measures that can be adopted by everyone. The also stated that following the safety measures will help in reducing the risk of accidents and causalities on the road. The workmen took safety oath to follow the road safety norms.
| | | | |
| --- | --- | --- | --- |
| | | Awareness on education | Tata Steel Long Products |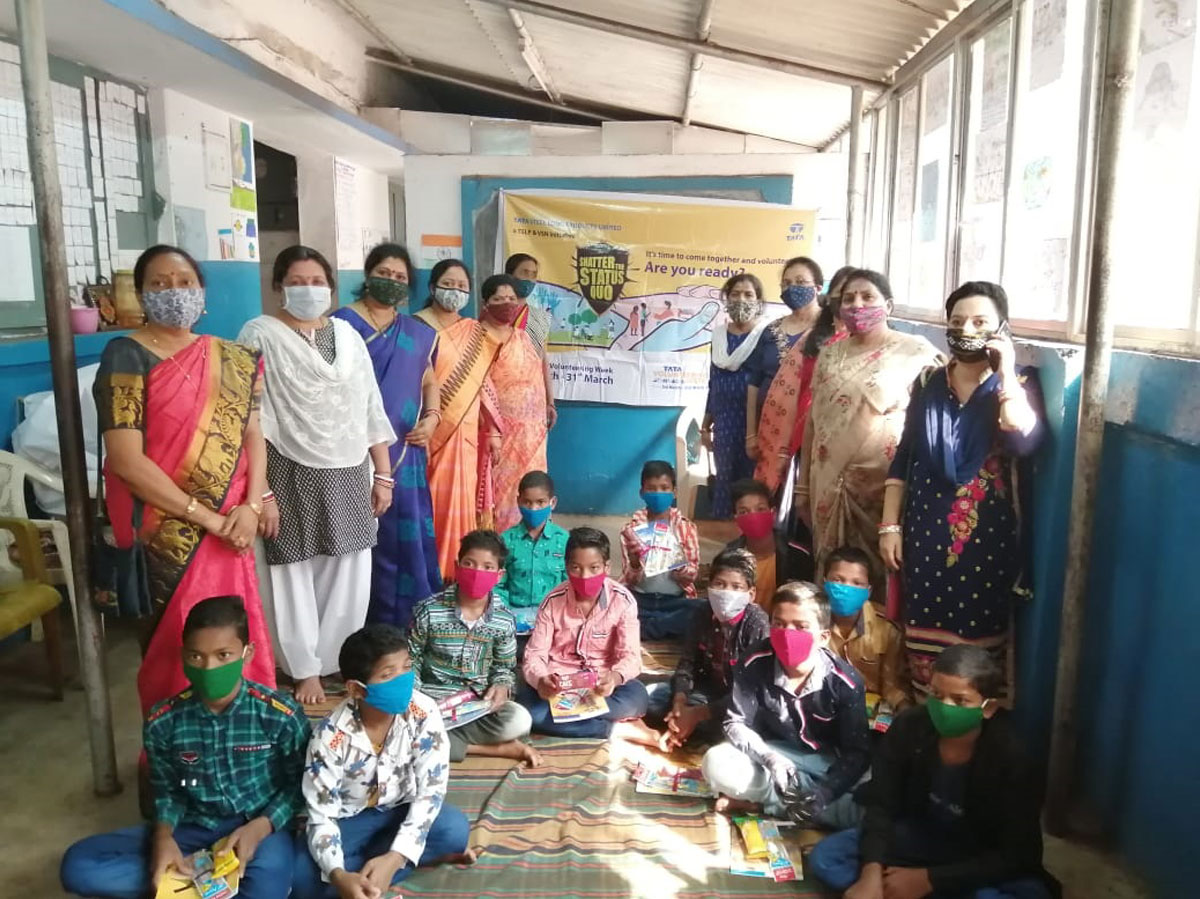 Education is important tool to bring long term social positive change and spreading awareness among upcoming youth. With this objective, volunteers interacted with a group of children at RBC and made them aware about the importance of education and social practices which must be kept in mind in our day-to-day lives.
| | | | |
| --- | --- | --- | --- |
| | | Women's Day celebration | Rallis India |

Rallis India along with Tata Industries volunteers jointly organised a women day celebration at Saraiwadi village, Karjat on 8th March, 2021. Volunteers conducted various activities like tribal dance, rangoli making, traditional tribal food preparation and mehendi art. 50 women participated in all those activities and won the prizes in all these competitions. Tata Industries distributed sewing machines to these women to support them for income generation.
| | | | |
| --- | --- | --- | --- |
| | | Awareness session on capacity building & business development | Rallis India |

Rallis volunteers arranged an awareness session on capacity building and business development for rural women group of Murbad and Karjat. Session mainly focused on how to start our own business with available resources, powerful network, matured thought process and customer focus. 46 women participated in the session and solved their basic problems through this session.
| | | | |
| --- | --- | --- | --- |
| | | Awareness on PPE | Rallis India |

Rallis India, Lote Unit volunteers celebrated the 50th National Safety Day and inaugurated the National Safety Week with safety pledge. A training programme was arranged for the contract workers on the importance of wearing personal protective equipment at workplace. Volunteers and safety team actively participated in the training programme and explained about Personal Protective Equipment, its usage and importance of wearing PPEs at workplace. A safety gallery was also made that exhibited all types of personal protective equipment. All contract workers have shown their interest to understand the usage and functions of PPEs.
| | | | |
| --- | --- | --- | --- |
| | | First aid to the injured person | Rallis India |

Rallis India, Lote Unit volunteers conducted a session on 'First aid to the injured person in road" for the truck drivers, cleaners, and factory workers. 55 participants actively took part in the training session. Volunteers explained how to provide first aid on fractures, bandages, shifting patients, burns, recover positions, etc. The training session was helpful for the participants to understand the importance of first aid to the injured and the way to provide first aid to the required persons immediately before shifting to hospital. The topic was well accepted by the participants and assured their willingness to extend their co-operation in providing first aid to the injured / required persons.
| | | | |
| --- | --- | --- | --- |
| | | Awareness on COVID-19 | Rallis India |

Rallis India, Lote volunteers conducted an awareness session on COVID-19 for the associates of Lote MIDC. They briefed about the pandemic and various precautions that need to be taken to protect our self from the virus. Volunteers also discussed about basic tips such as frequently hand washing with soap and running water, using alcohol-based hand rub, wear mask, avoid crowds, etc. They also highlighted that if anyone feels unwell, seek medical advice without any delay and immediately isolate. 130 contractual workers actively participated in the training session.
| | | | |
| --- | --- | --- | --- |
| | | Women's Day celebration | Rallis India |

On the occasion of Women's Day, Rallis India, Lote Unit celebrated International Women's Day at S K Vidyalaya, Gunde. Volunteers conducted a session on Women Empowerment, importance of education and role of woman in a happy family life, etc. 12 teachers and 22 girl students participated in the session. At the end of the session a memorable memento was distributed to all the teachers. All the teachers and students have enjoyed the event and expressed their gratitude to Rallis India.
| | | | |
| --- | --- | --- | --- |
| | | Safety quiz competition | Rallis India |

Rallis India, Lote volunteers organised a safety quiz competition for the contract workers of MIDC Lote. It was a fun and innovative way to inculcate importance of safety and measures to be undertaken. Volunteers selected the questions based on chemical plant safety and usage of various types of personal protective equipment, etc. Rallis India reached out to approximately 52 contract workers for the quiz competition.
| | | | |
| --- | --- | --- | --- |
| | | Safety driving skills session | Indian Hotels |

Volunteers from Taj Stas organised an activity for all HOD's, Vehicle Operators and all who drive their own vehicles. Participants who were interested in learning the skills of driving safely attended the activity. Safe driving message was clearly explained through videos. Emphasis was made on the accidents being caused by listening to loud music, use of mobiles while driving. How and when can one overtake, what is the safe distance one should maintain while driving and why starting early is better than being late. Each day the session was conducted by different HODs, where each share their experience as well. A small quiz was conducted at the end of the session and all the associates participated very enthusiastically.
| | | | |
| --- | --- | --- | --- |
| | | Visit to old age home | Indian Hotels |

On the occasion of Founder's Day, volunteers from TajSats Goa, visited old age home at Bogmallo. The old age residents were delighted that TajSats volunteers had come to share this joyous moment with them. The residents also reciprocated by reciting a prayer and singing some hymns. Cake cutting was done to mark the Founder's Day. Volunteers also distributed snack boxes that brought joy on their faces.
| | | | |
| --- | --- | --- | --- |
| | | Awareness on water conservation, plantation & cleanliness | Tata Metaliks |

An awareness programme was organised as a part of pre-event celebration of World Water Day. Community members was made aware about water conservation, plantation, and cleanliness. The points that were covered during the water conservation session were about its need for the hour and means to conserve water in form of roof rainwater harvesting and conserving water bodies like pond. Reusing wastewater for irrigating plants and kitchen garden. Keeping the water bodies clean to harvest enough rainwater for recharging the aquifer. Draining wastewater from all tap points and connecting to recharge pit. Planting more and more trees to keep the environment clean, checking soil erosion. Maintaining personal hygiene and ensuring to keep the village clean by avoiding use of plastic. IEC materials (leaflet) were distributed to the participants written in local dialect for helping them understand the issues better. The awareness session was combined with quiz & drawing competition to make the programme interactive and fun learning. Session was concluded with prize distribution to all the winning participants.
| | | | |
| --- | --- | --- | --- |
| | | Awareness session on women and child nutrition | Tata Metaliks |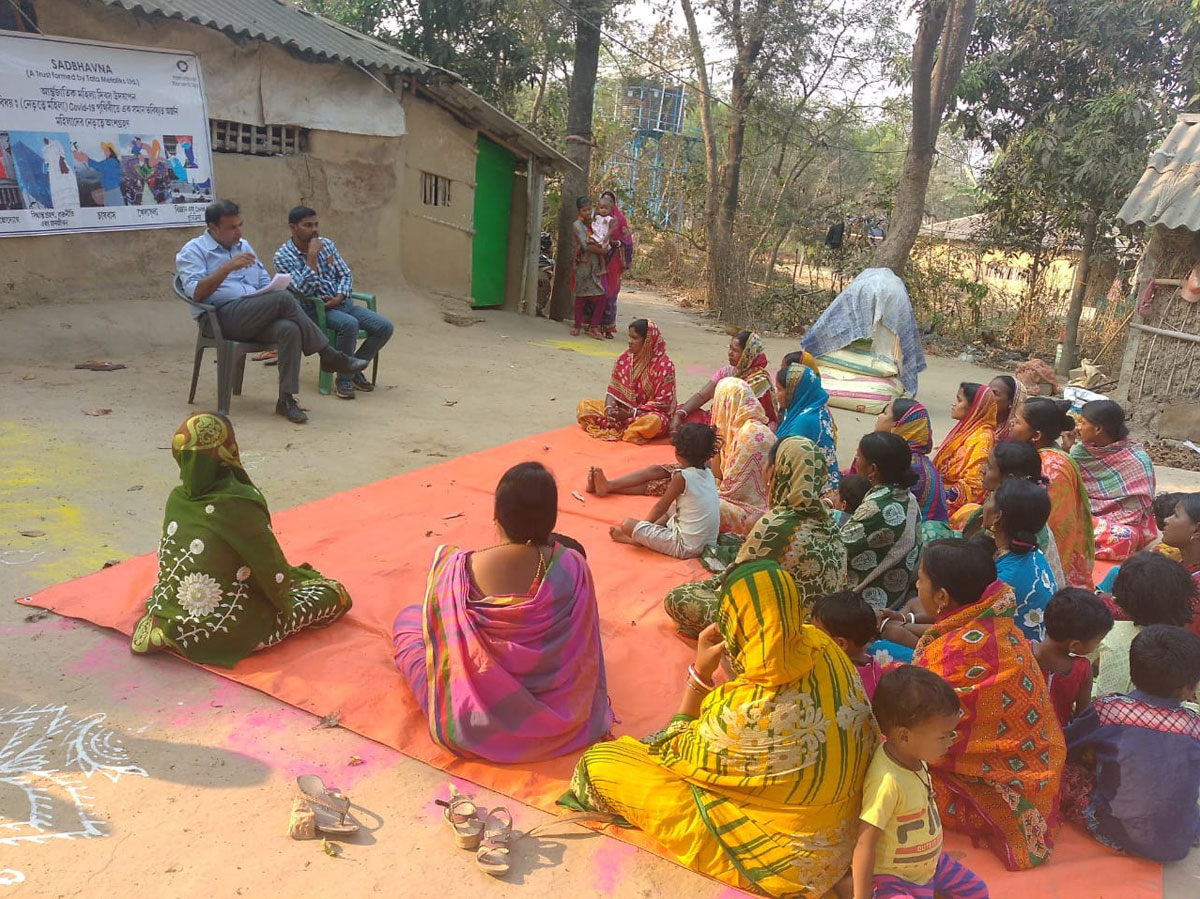 On the occasion of Women's Day, an awareness session on Women & Child Nutrition was organised by Tata Metaliks in Jhatiband village of Kharagpur block. Approximately 25 women of the villagers participated. The women were made aware of the 1000 days approach to child's development, nutritional value of different foods, balanced diet, anaemia & mal-nutrition and services available in the ICDS department, etc. A quiz session was also organised post the session and prizes were given to the winners.
| | | | |
| --- | --- | --- | --- |
| | | Women's Day celebrations | Tata Metaliks |

Tata Metaliks (TML), CSR team celebrated International Women's Day with the community women to mark this special occasion themed "Women in leadership - Achieving an equal future in a COVID-19 world". The celebrations were attended by 120 rural women – TML NABARD Livelihood project, Adult Literacy Project, U12 Football trainees, and girls from Learning Centre. The programme witnessed participation of women and young girls who came forward and expressed how the interventions by TML in the areas of education, especially for women, livelihood enhancement, drinking water and sanitation has made a positive impact in their lives. Girls from Tata Metaliks Learning Centre presented a skit, depicting the issue and ill-effects of child marriage, and football trainees presented some cultural dance. Ms. Dilith Castleton, Head CSR, addressed the audience and explained how and why this special day came into being. She encouraged women to move forward in life, nurture, and support each other to grow. Women and girls who have excelled in their projects were facilitated for their performances.
| | | | |
| --- | --- | --- | --- |
| | | Training on Bookkeeping and Accounting | Tata Steel Long Products |

A group of volunteers from Tata Steel Long Products organised a session in Self-Help Groups (SGH) on how to maintain accurate accounting records as it is not only a legal requirement but also essential to the sustainability of a company. The SHG workers were trained on how to manage their daily cash flow and how to assess the financial status and other connected needs of the group like member's savings, loans, attendance, group fund, recovery percentage etc.
| | | | |
| --- | --- | --- | --- |
| | | Cooking tips for RBC children | Tata Steel Long Products |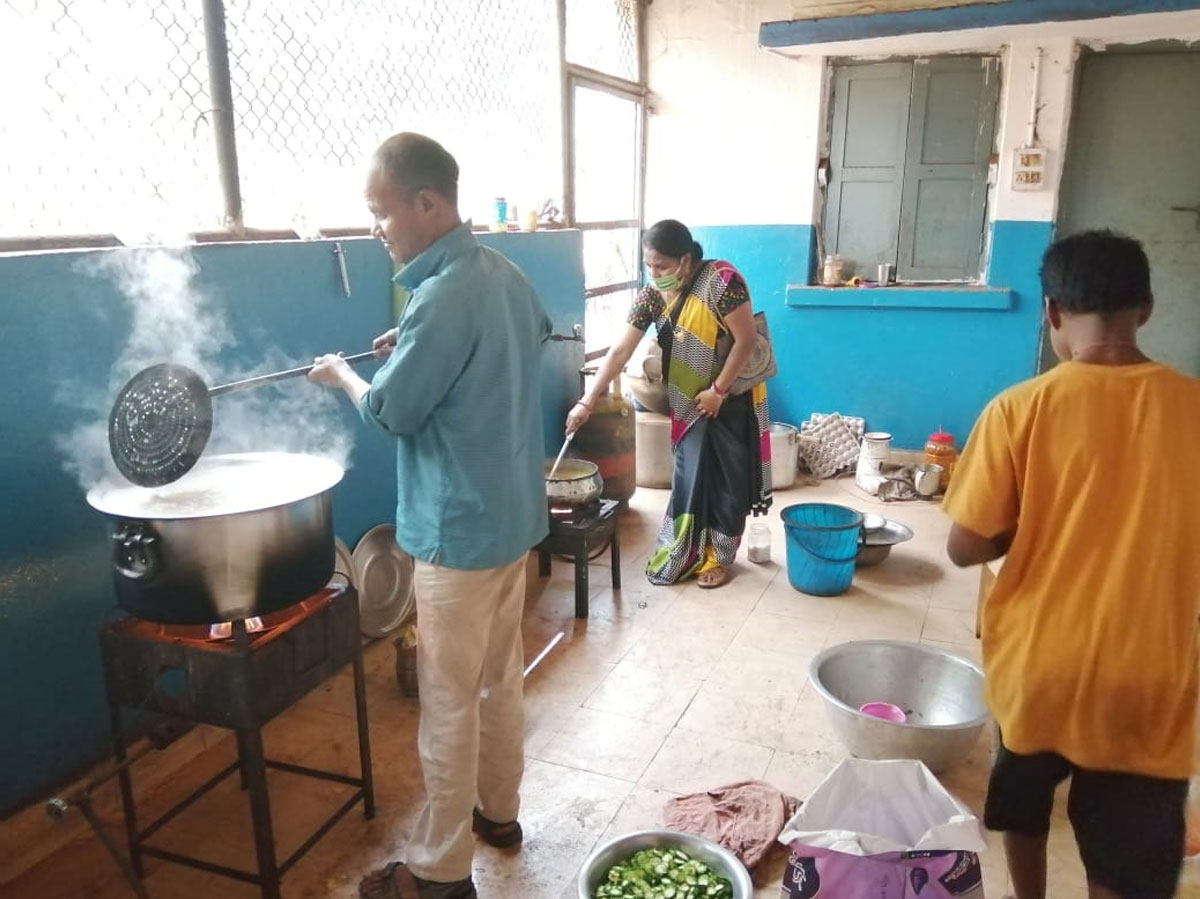 A healthy diet is essential for good health and nutrition which will protect us against many chronic noncommunicable diseases. With an intent to share this concept with the young minds, Tata Steel Long Products volunteers shared few tips on healthy lifestyle such as consuming healthy bytes of foods which contains less salt, sugars, saturated and industrially produced trans-fats, to ensure healthy life patterns.
| | | | |
| --- | --- | --- | --- |
| | | Free education session | Tata Steel Long Products |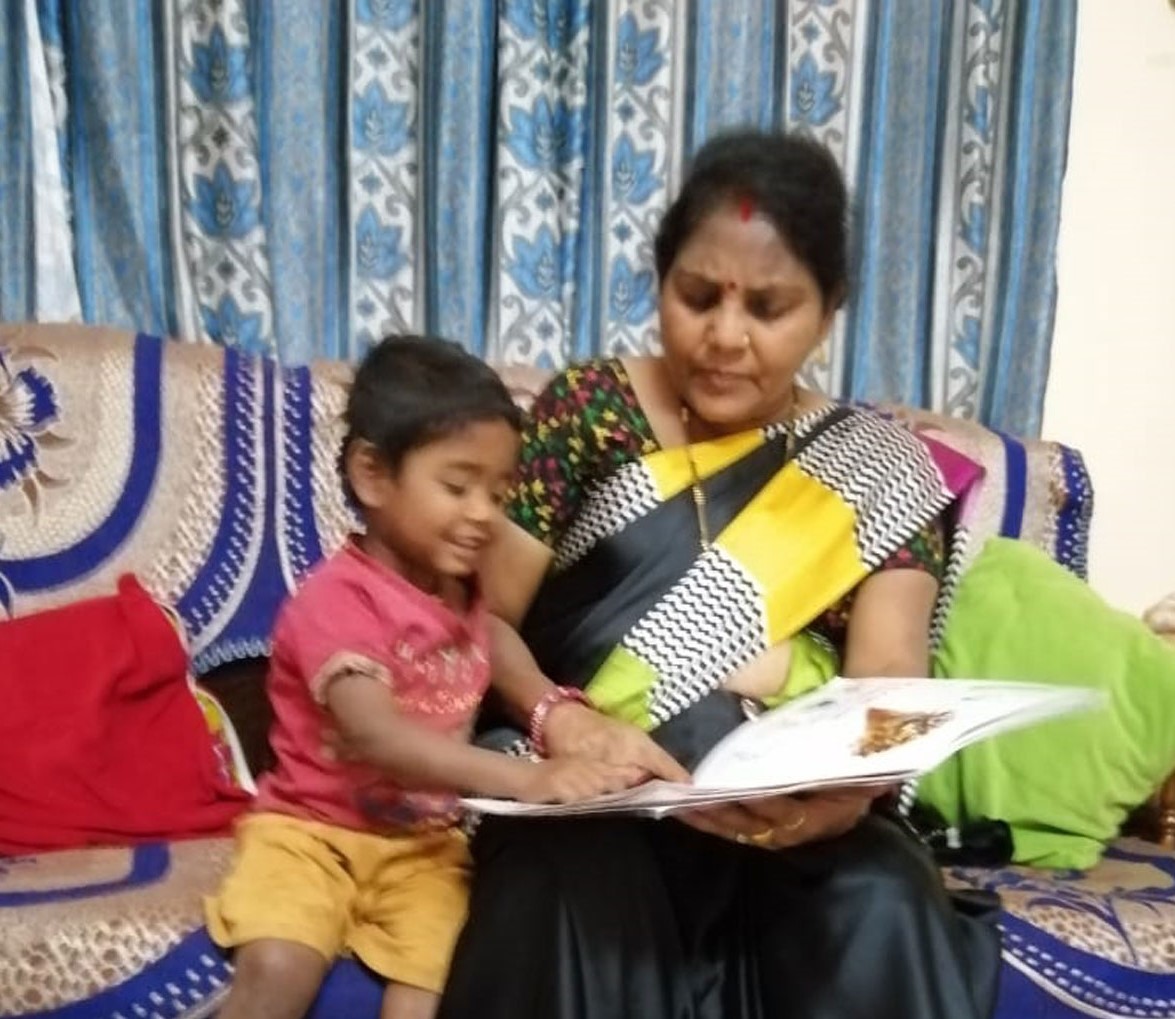 Debates surrounding the educational sector and education for the underprivileged have been one of the hottest topics for ages and remains so till date. It is the greatest pleasure to share that Tata Steel Long Products volunteers has initiated to help children by educating them.
| | | |
| --- | --- | --- |
| | *This update covers only some of the activities undertaken by companies. | |