| | | | |
| --- | --- | --- | --- |
| | | Session with would-be mothers | Amalgamated Plantations |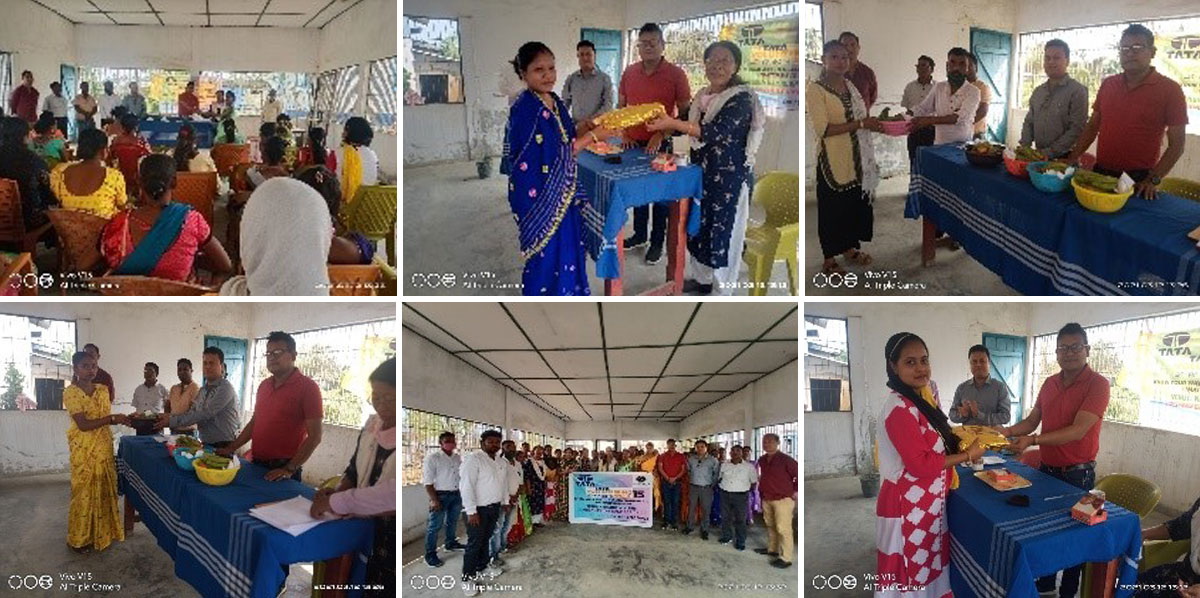 As a part of Tata Volunteering Week 15, an interactive and informative session with would-be mothers was organised at Namrup Primary Health Center today. The theme of the event was 'Know Your Way to Healthy Motherhood- Matru Devo Bhavah.' The event was attended by Dr. Bidyaboti Sonowal (SMO Naharoni Block PHC), Medical team of Namrup Mini PHC & Management plus staff of our Estate as well as team welfare/Medical.
40 pregnant women participated in the event. An awareness session on Antenatal Care, Do's & Don'ts during pregnancy, safe delivery and new-born care and nutritional requirements during pregnancy and lactation was completed. A quiz competition on this topic was also conducted among the pregnant women. Two women with most correct answers were rewarded. Fruit baskets were also distributed to all the other attendees. It was a very satisfying experience interacting with all mothers to be and the event was a grand success.
| | | | |
| --- | --- | --- | --- |
| | | Cleanliness drive | Ginger Hotels |

A group of volunteers from Ginger Hotels Vapi, undertook a cleanliness drive to support 'Swatch Bharat'. 15 volunteers cleaned the vicinity area of Dream Honda and also instructed people to keep the environment clean and use dustbins to dispose garbage.
| | | | |
| --- | --- | --- | --- |
| | | Procurement of re-usable masks from Self-Help Group | Indian Hotels |

Volunteers from Vivanta Goa, Panaji decided to take up an initiative to empower local ladies. Re-usable handmade masks were procured in batches from Mahila Sag Sahakari Audyogik Saunstha Maryadit, Mapusa, Goa to facilitate the livelihood of local women.
| | | | |
| --- | --- | --- | --- |
| | | A session on self-defence | Indian Hotels |

On 16th March 2021, a session on self-defence was held for the ladies of Vivanta Vadodara. This session was conducted by Mr. Ilyas Shaikh who conducts Karate classes in Vadodara. Mr. Shaikh explained how to be alert and aware in our day to day interactions. He demonstrated a few simple yet powerful techniques of self-defence. He explained and demonstrated the different types of blocking which means an act to stop an attack from an opponent to avoid injuries. He divided the ladies into 4 groups, and they practiced all the 4 blocks taught by him. All our female colleagues pledged to take care of themselves and to master the self-defence techniques taught to them.
| | | | |
| --- | --- | --- | --- |
| | | Virtual tour and Zumba | Tata Chemicals |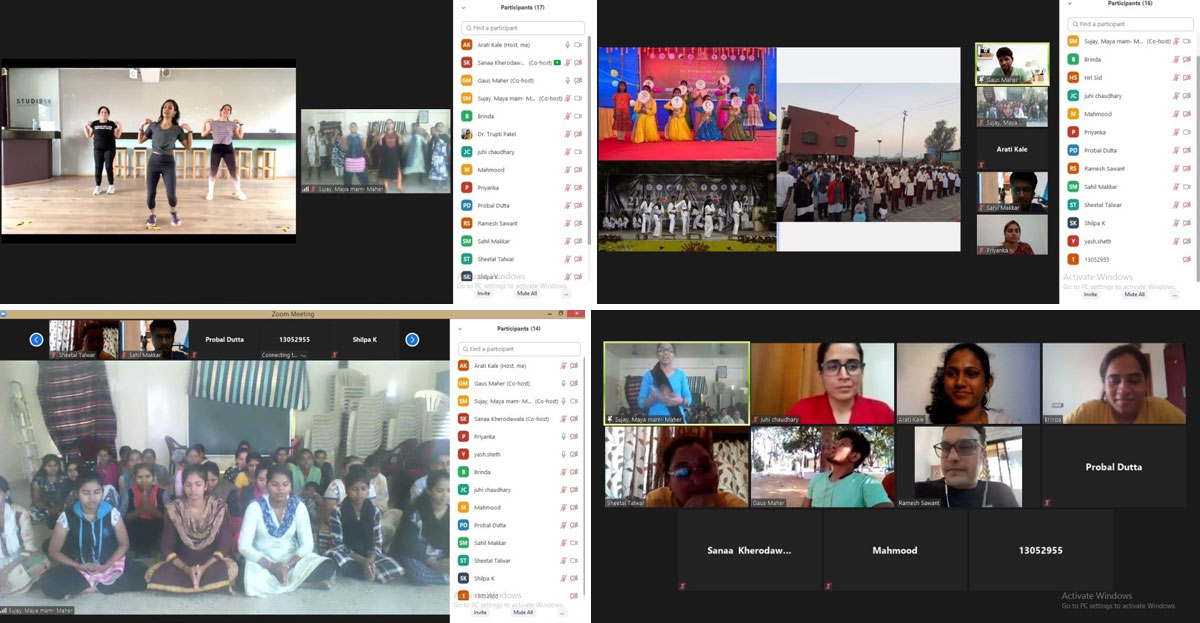 Tata Chemicals in collaboration with ConnectFor NGO oriented the volunteers from Tata Chemicals & Rallis India about the activity. There was an introductory session by the coordinator of the Maher Ashram, Pune, which houses destitute women and children. The interactions focused on a virtual tour of the NGO space followed by a fun Zumba session with the beneficiaries and thus, spreading and sharing the cheer in the lives of these individuals. The volunteers expressed interest in visiting the Maher Ashram premises in person to greet & meet the beneficiaries there.
| | | | |
| --- | --- | --- | --- |
| | | Road safety rally | Tata Coffee |

On the occasion of 50th National Safety Month, volunteers from Tata Coffee, Jagruthi Team ICD Toopran organised an activity on road safety rally by two-wheeler with effective collaboration of municipal corporation and Police department covering entire Toopran municipality touching 35,148 lives. In this event, 76 volunteers of Jagruthi team actively participated in the bike rally by wearing safety helmet to spread the theme "Road Safety is Life Safety". During the rally, Police team highlighted the message on importance of wearing safety helmet while riding two wheeler and importance of seat belt while driving four wheeler.
| | | | |
| --- | --- | --- | --- |
| | | Story reading sessions for disabled students | Tata Consulting Engineers |

The volunteers at Tata Consulting Engineers conducted an online story telling event for the specially abled kids from Samarthanam Trust. They narrated stories like 1) Grasshopper & Ant 2) Thirsty Crow 3) The Honest Woodcutter 4) Lion & Rat 5) Crow saves friends from hunter's trap. The kids enjoyed the online event by responding to the questions asked by the volunteers and also acting out few characters from the stories.
| | | | |
| --- | --- | --- | --- |
| | | Session on banking and finance with Self-Help Group women | Tata Metaliks |

Tata Metaliks employees organised a session for Self-Help Group (SHG) women on banking and finance at Basantpur village. The women also celebrated International Women's Day on the same day. They presented a skit on the importance of girl child education and ill-effects of early marriage. Session was taken by two employees of Accounts & Finance Department. They spoke about types of savings, instruments of savings, government schemes, precautions to be taken while operating ATM cards, how to be careful from fraudulent banking schemes and practices. They were also encouraged to take loans from banks under the SHG scheme for business practices. The women were very participative in the session and learnt various new things that they could relate in their lives.
| | | | |
| --- | --- | --- | --- |
| | | Cleanliness drive | Tata Power |

A massive cleanliness campaign was undertaken by the volunteers from Coastal Gujarat Power Limited (Tata Power). This drive has been initiated on 15th March and culminated on 19th March with majority participation by the enthusiastic volunteers from CGPL along with Senior officials. It was planned in such a way that after the collection of waste, it has been segregated and disposed accordingly. During the event, volunteers also took the pledge to keep the surrounding clean and reiterated to spread the message on importance of cleanliness.
| | | | |
| --- | --- | --- | --- |
| | | No Smoking Day awareness | Trent Hypermarket |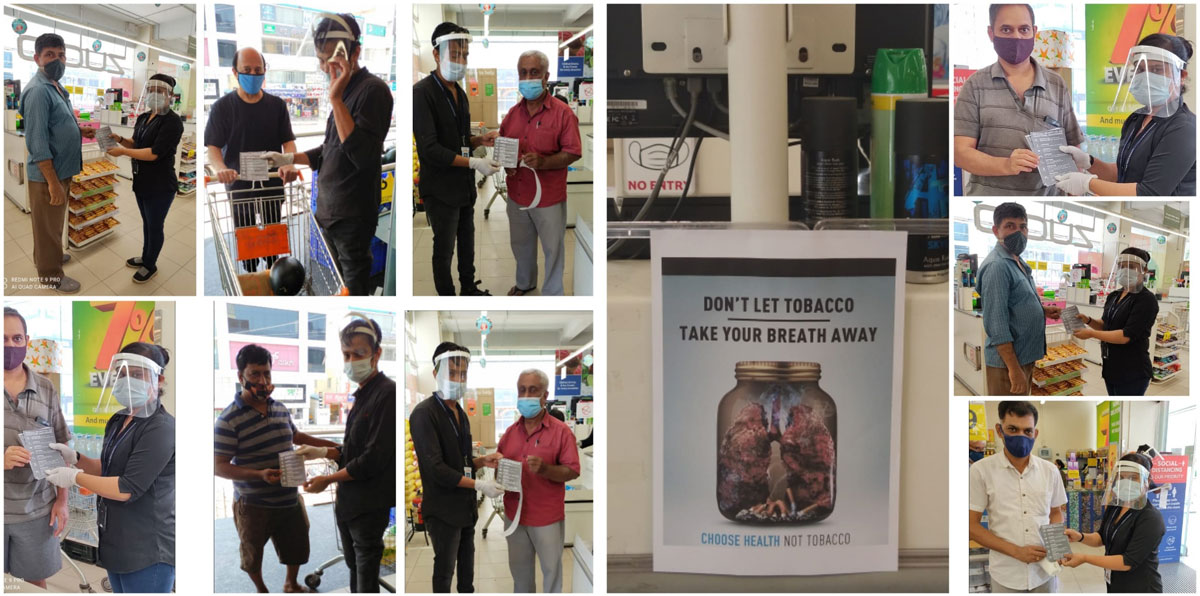 To mark No Smoking Day, employees of Star Bazaar, Akshay Nagar and Gottigere , Bangalore organised a session to raise awareness on the harmful effects of smoking. They interacted with the people to generate awareness and also shared the health benefits of quitting smoking.
| | | | |
| --- | --- | --- | --- |
| | | Train the trainer session | Trent Hypermarket |

Employees of Star Bazaar in collaboration with Aga Khan Rural Support Programme India, a NSDC partner organised a 'Train the Trainer' session on retail job roles for rural youth. During the session the eight trainers were oriented on the various job requirements, skills, competencies, including a demo of various jobs on the shop floor.
| | | | |
| --- | --- | --- | --- |
| | | Career counselling session | Trent Hypermarket |

On the occasion of World Consumer Day on 15th March, the employees of Star Bazaar, Surat organised initiatives to educate and raise awareness on consumer rights. The employees interacted with the customers on the shop floor to raise awareness regarding the rights of the customers. In addition, a note mentioning the rights of the customers was attached to their bill copy.
| | | | |
| --- | --- | --- | --- |
| | | Natural Resource Management | Tata Steel Long Products |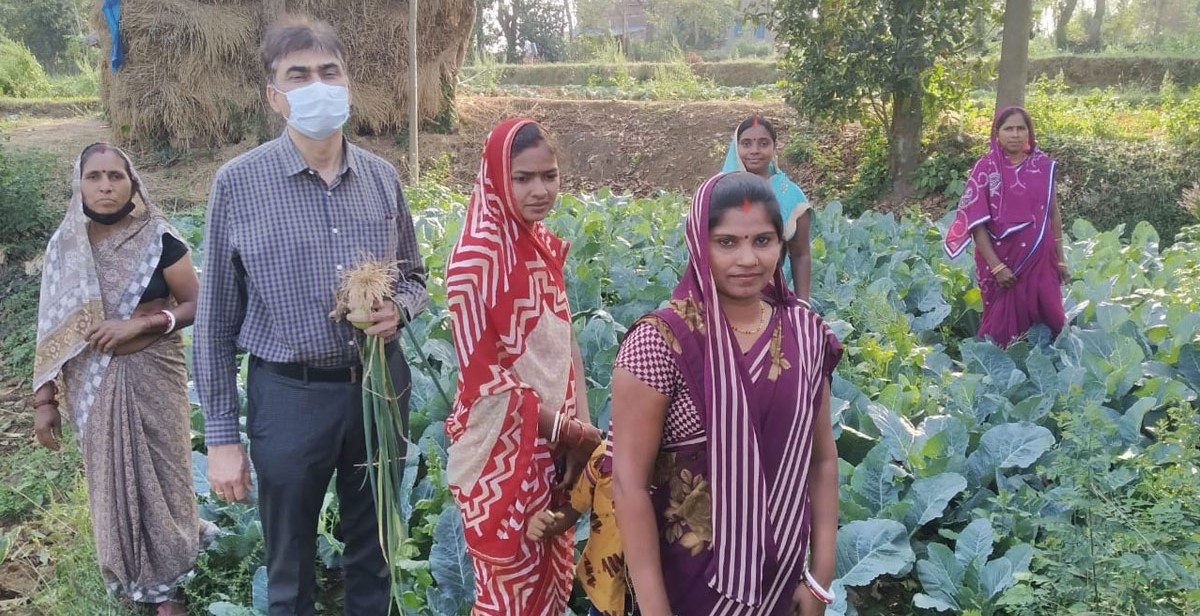 Volunteers from Tata Steel Long Products visited Sapra Bagan area Kishan Samity and went around the cultivated patch area. They also had an open conversation with all the farmers and their family members. Volunteers felt nice to see that the villagers started multi-crop in different patches. Volunteers suggested the villagers to dream big and develop a vision of making this area a model village within 5 years. They also focused on the concept of Conceive - Convince - Commitment - Result. They also urged villagers to educate all kid especially their girl child.
| | | | |
| --- | --- | --- | --- |
| | | Environment & Biodiversity | Tata Steel Long Products |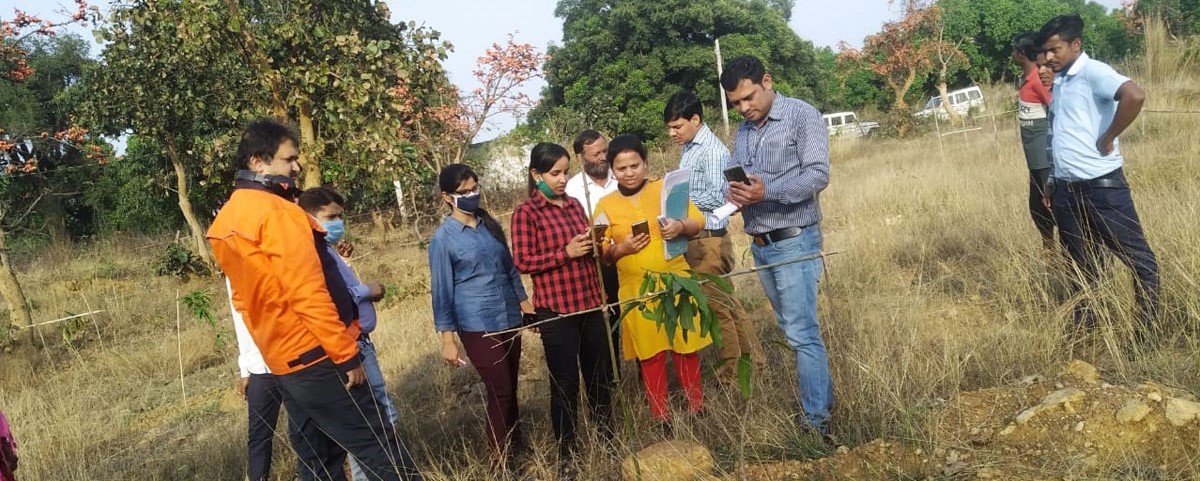 Under Birsha Harit Kranti Yojana, the CSR team of Gamharia facilitated the development of a Mango Orchard of export variety with 470 saplings of Dussery at Jagannathpur village last year. Within a year's time, fruits have grown in all the plants as the farmers have adopted all the techniques suggested to them at the beginning. Scientifically, the farmer has adopted and demonstrated the real conservation of water and its usage on the field. The volunteers interacted with the family members of these beneficiaries and their expectations from this livelihood project. The villagers are hopeful of being benefitted in the long run with such an environment friendly sustainable project.
| | | | |
| --- | --- | --- | --- |
| | | Counselling session on fitness | Tata Steel Long Products |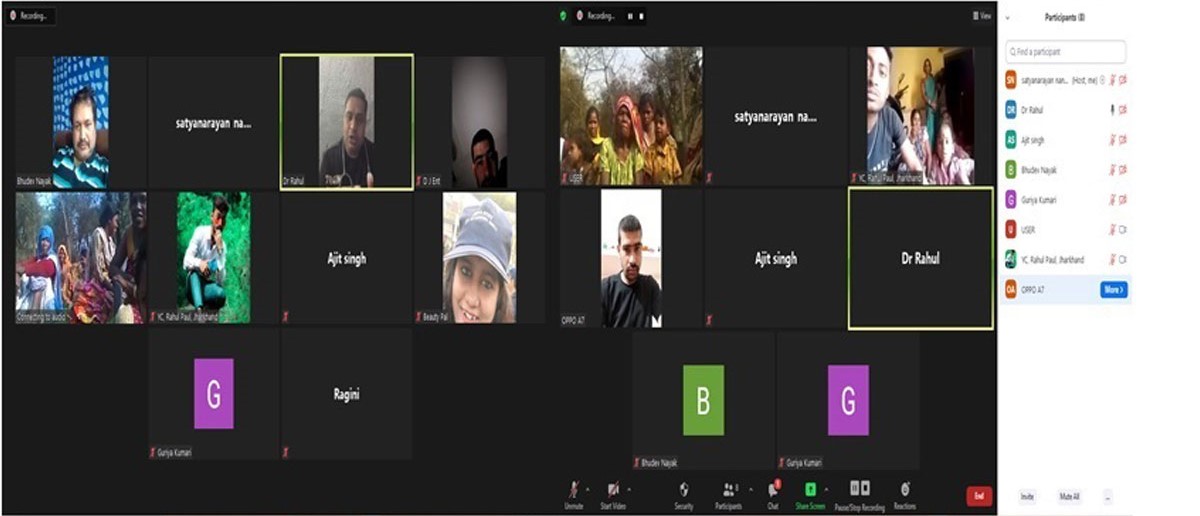 Volunteers from Occupational Health Center of Tata Steel Long Products organised an engaging session on 'How to remain fit'. Volunteers urged each participant to inculcate a habit of 10 minutes of exposure to direct sunlight in the early morning as it is a good source of Vitamin D. As such, they gave multiple ideas to build our bodies stronger and remain free from diseases by increasing immunity power. Villagers asked different questions on causes and remedies of general ailments and mainly related to COVID-19 and its vaccination.
| | | | |
| --- | --- | --- | --- |
| | | Awareness on livelihood | Tata Steel Long Products |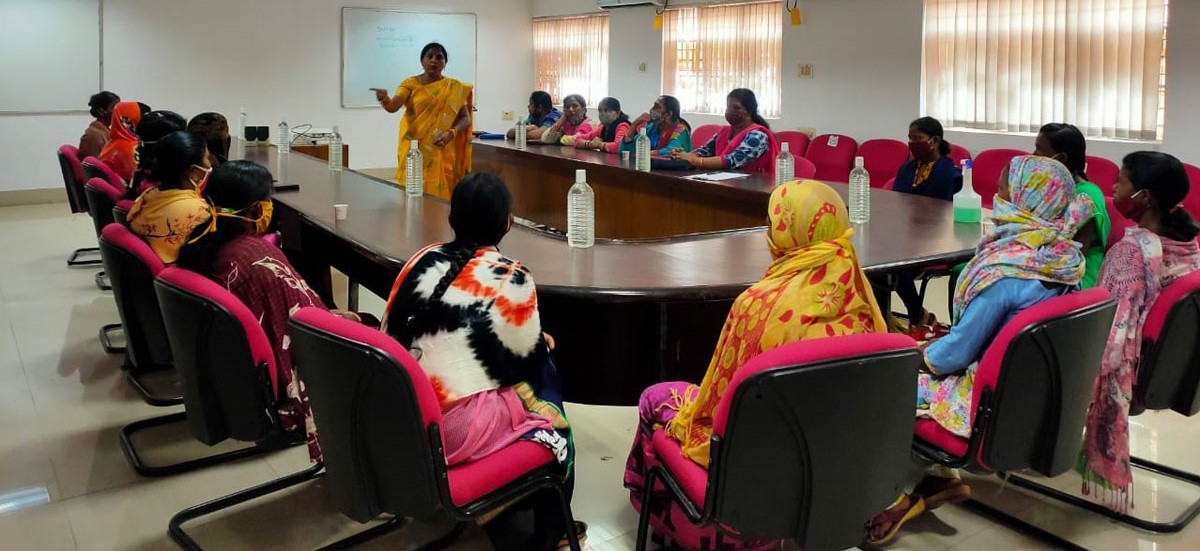 12 volunteers from Tata Steel Long Products organised awareness programme on facilitation of income generation scope for Self-Help Groups. The framework provides insights on the link between income and food security, which were both presented as livelihood outcomes.
| | | | |
| --- | --- | --- | --- |
| | | Session on ill effects of drink and drive | Tata Steel Long Products |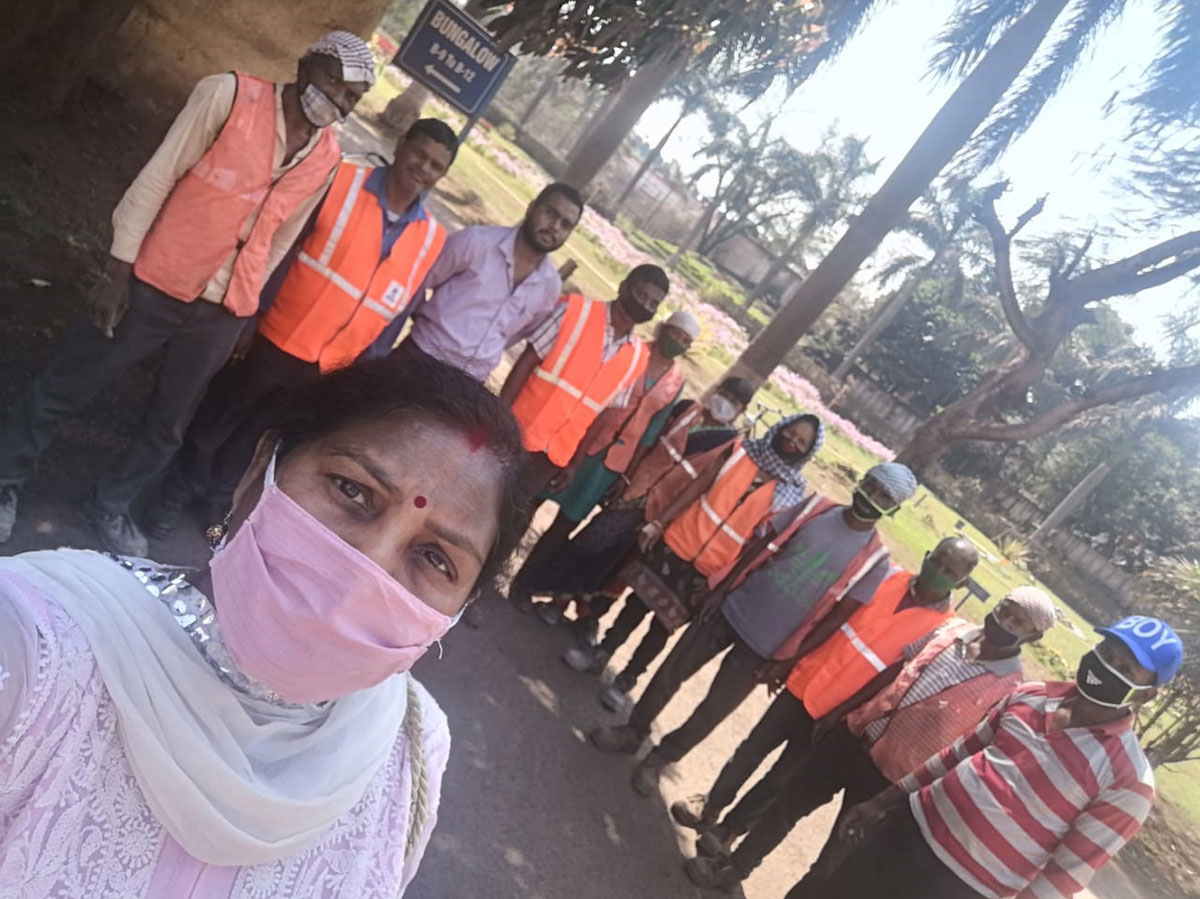 Volunteers approached a group of contract labourers to share some preventive measures to be taken about the effects of alcohol on driving which often leads to occurrences like of speeding, failure to wear a seat belt, recklessness, false sense of confidence and being in control, difficulty maintaining a constant speed and trajectory, drowsiness, etc. The contract labourers were asked to take an oath on not driving under the influence of liquor.
| | | | |
| --- | --- | --- | --- |
| | | Save the girl child | Tata Steel Long Products |

Volunteers from VSN held a session with 10 women contractual labours and suggested to spread awareness on saving the girl child among communities and families. The participants were informed about the social evil of female foeticide and how this has been disbalancing the equation between male & female in the society.
| | | | |
| --- | --- | --- | --- |
| | | Mental health awareness | Tata Steel Long Products |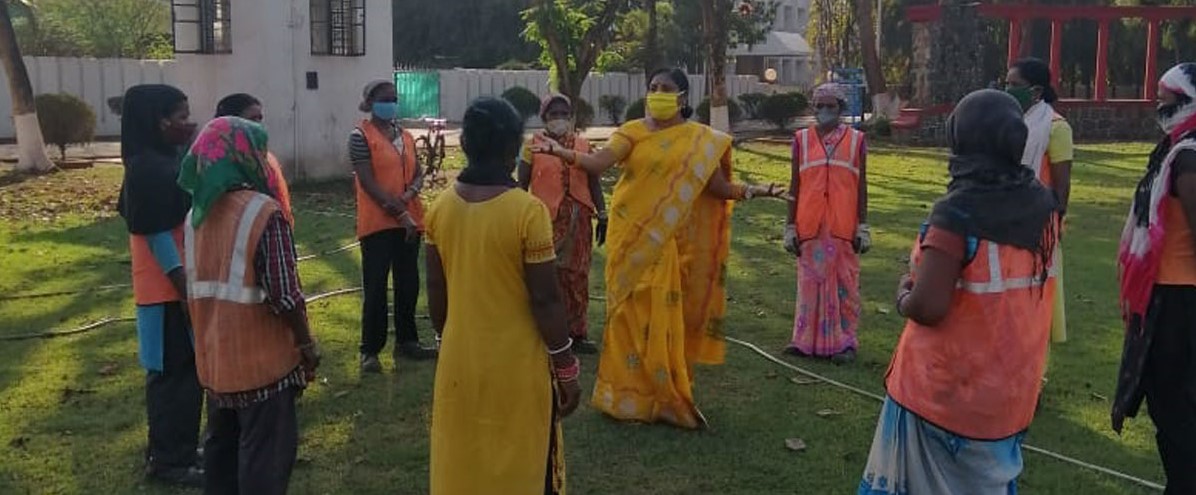 Good mental health is essential to overall well-being and the mental depression cases in women has been on rise in society. To address this serious concern impacting females, a session was conducted with 10 contractual employees at Tata Steel Long Products regarding many mental health conditions, such as depression and bipolar disorder which affect women in different ways.
| | | | |
| --- | --- | --- | --- |
| | | Feminine Hygiene | Tata Steel Long Products |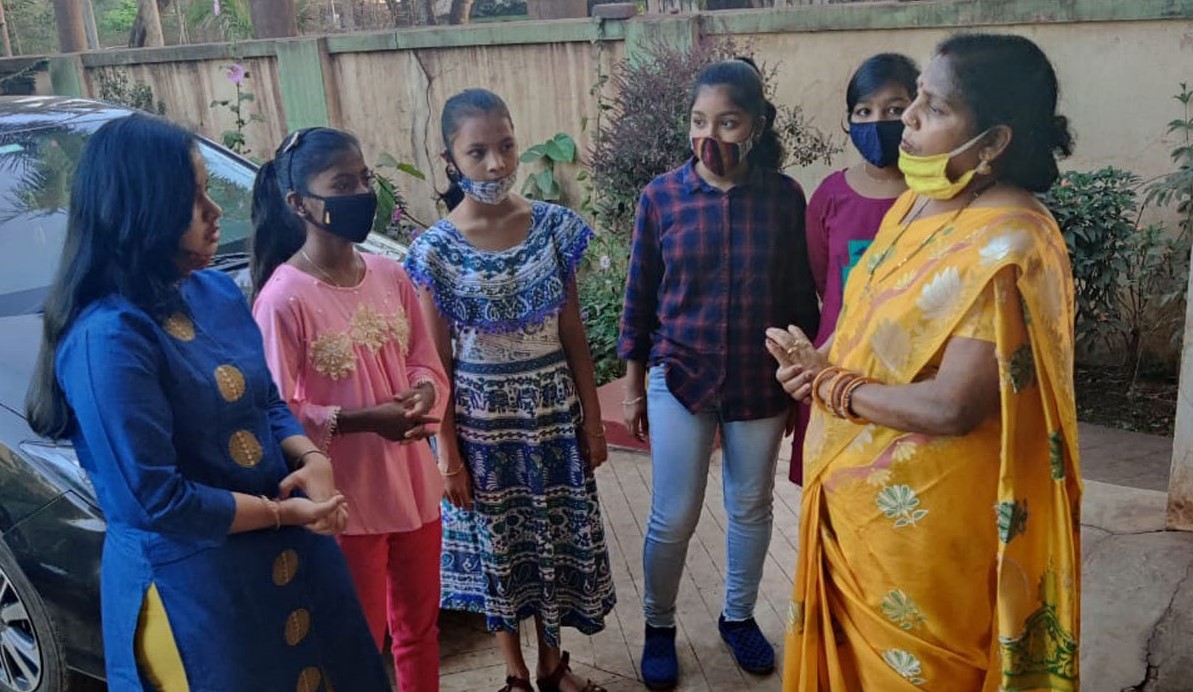 Female volunteers from Tata Steel Long Products organised an awareness programme on feminine hygiene for local village girls. The session played an important role in women's overall health and safeguarding the body parts.
| | | | |
| --- | --- | --- | --- |
| | | Physical fitness session for students | Tata Steel Long Products |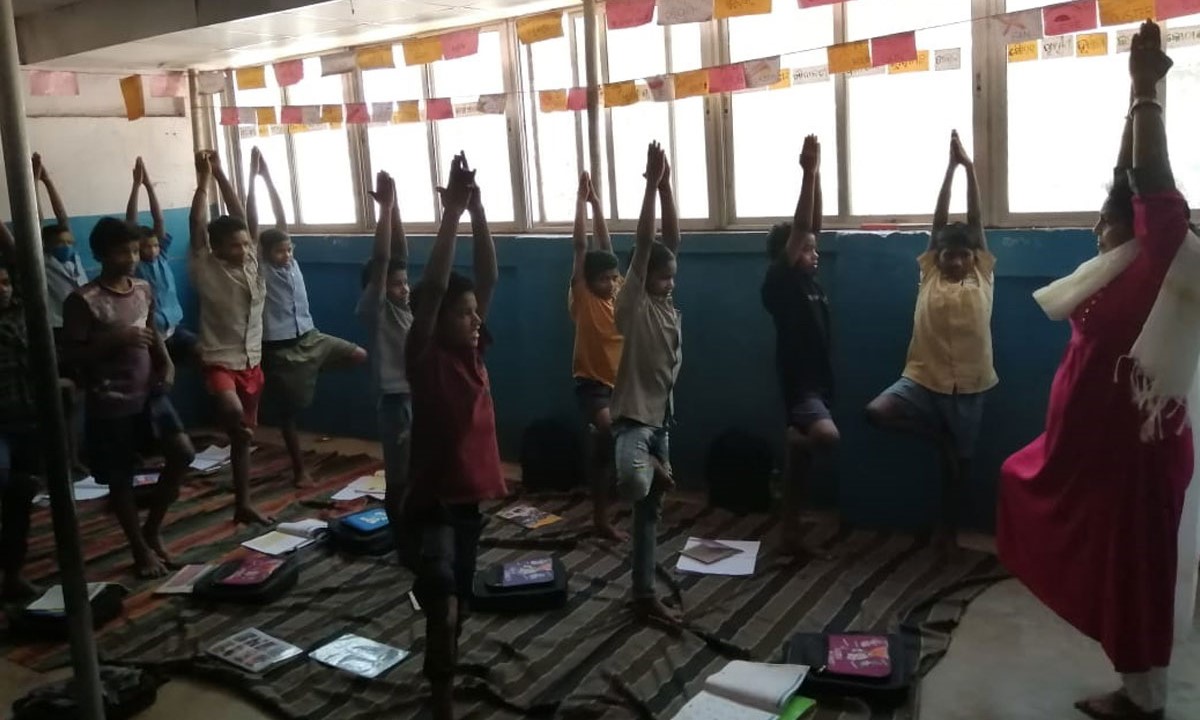 Volunteers of Tata Steel Long Products spent an hour with 30 RBC students. Volunteers explained how regular physical activity can help them to improve on cardiorespiratory fitness, build strong bones and muscles, control weight, reduce symptoms of anxiety and depression, and reduce the risk of developing diseases. Students actively participated in the session and were glad to receive such healthy insights.
| | | | |
| --- | --- | --- | --- |
| | | Awareness on sanitization session | Tata Steel Long Products |
The first and the most critical aspect of making children aware of the hygiene standards is to make them knowledgeable about the present health scenario. Tata Steel Long Products volunteers conducted session on sanitization with RBC students and described them to take few measures leading to healthy practises in day to day life.
| | | | |
| --- | --- | --- | --- |
| | | COVID-19 session for contract labourers | Tata Steel Long Products |

A group of 7 volunteers conducted a session on COVID-19 awareness for the contract labourers of M/s Mitra & M/s Maa Durga. The participants were explained the importance to follow the safety precautions while at work such as washing hands regularly, maintaining social distance, wearing mask, etc. At the end of the session participants also took pledge to maintain all COVID-19 norms.
| | | | |
| --- | --- | --- | --- |
| | | COVID-19 awareness session | Ginger Hotels |

16 Volunteers from Ginger Hotels, Pantnagar participated in the campaign on awareness of the 2nd wave of the COVID-19. Volunteer team also distributed face masks and hand gloves to the people at the city entrance.
| | | | |
| --- | --- | --- | --- |
| | | Virtual training with Tata Strive students | Indian Hotels |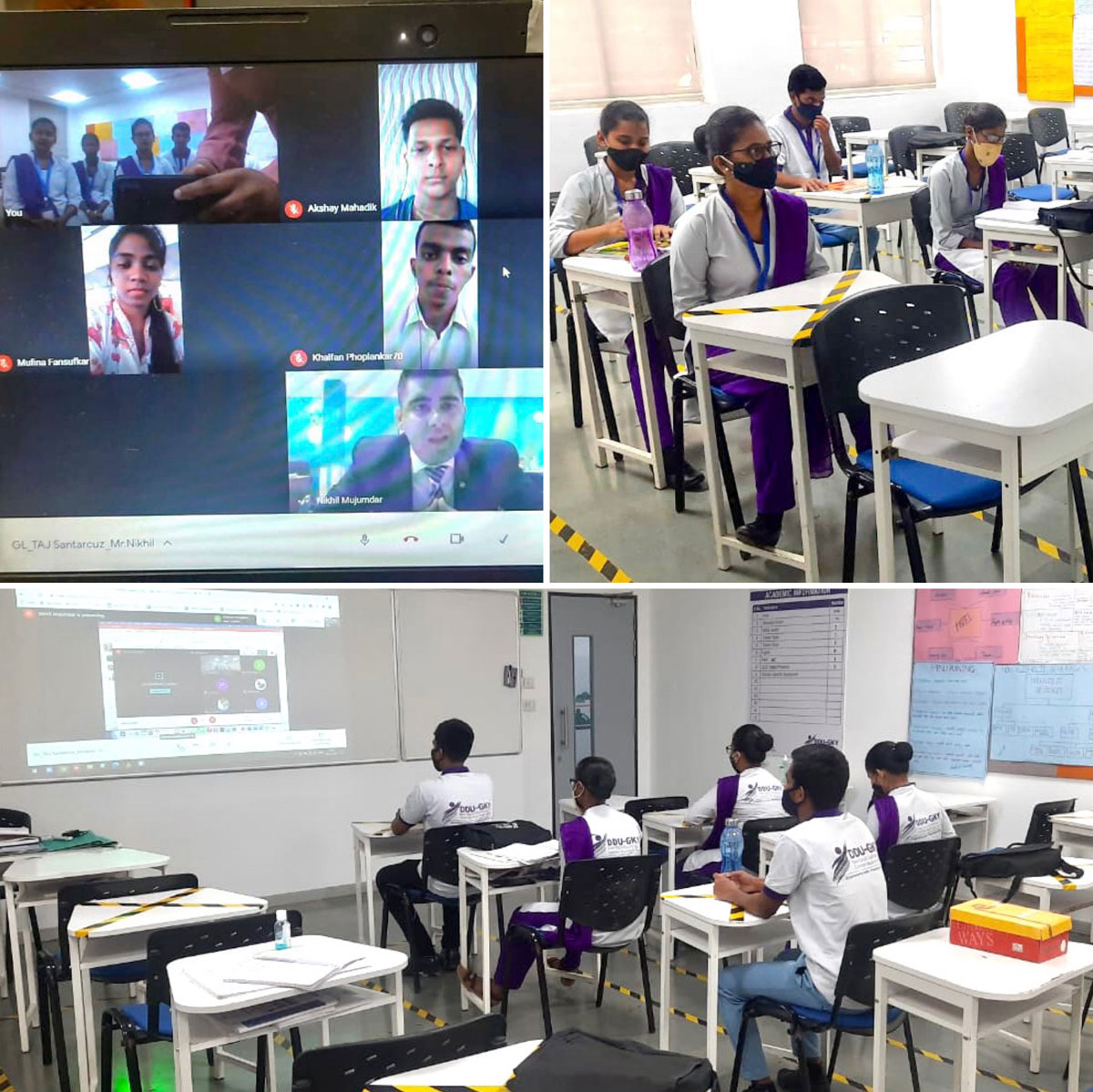 Volunteers from Indian Hotels conducted a virtual training session for Food and Beverages students at Tata Strive, Airoli branch. There were total 11 students who attended the session from their hostel and home during the Pandemic. IHCL volunteers conducted the session on the process of making Alcoholic Beverages such as Vodka, Tequila, Beer, etc. As F&B students of Skill Development this was their first opportunity to gain knowledge on beverages.
| | | | |
| --- | --- | --- | --- |
| | | Celebrating 40th anniversary at old age home | Indian Hotels |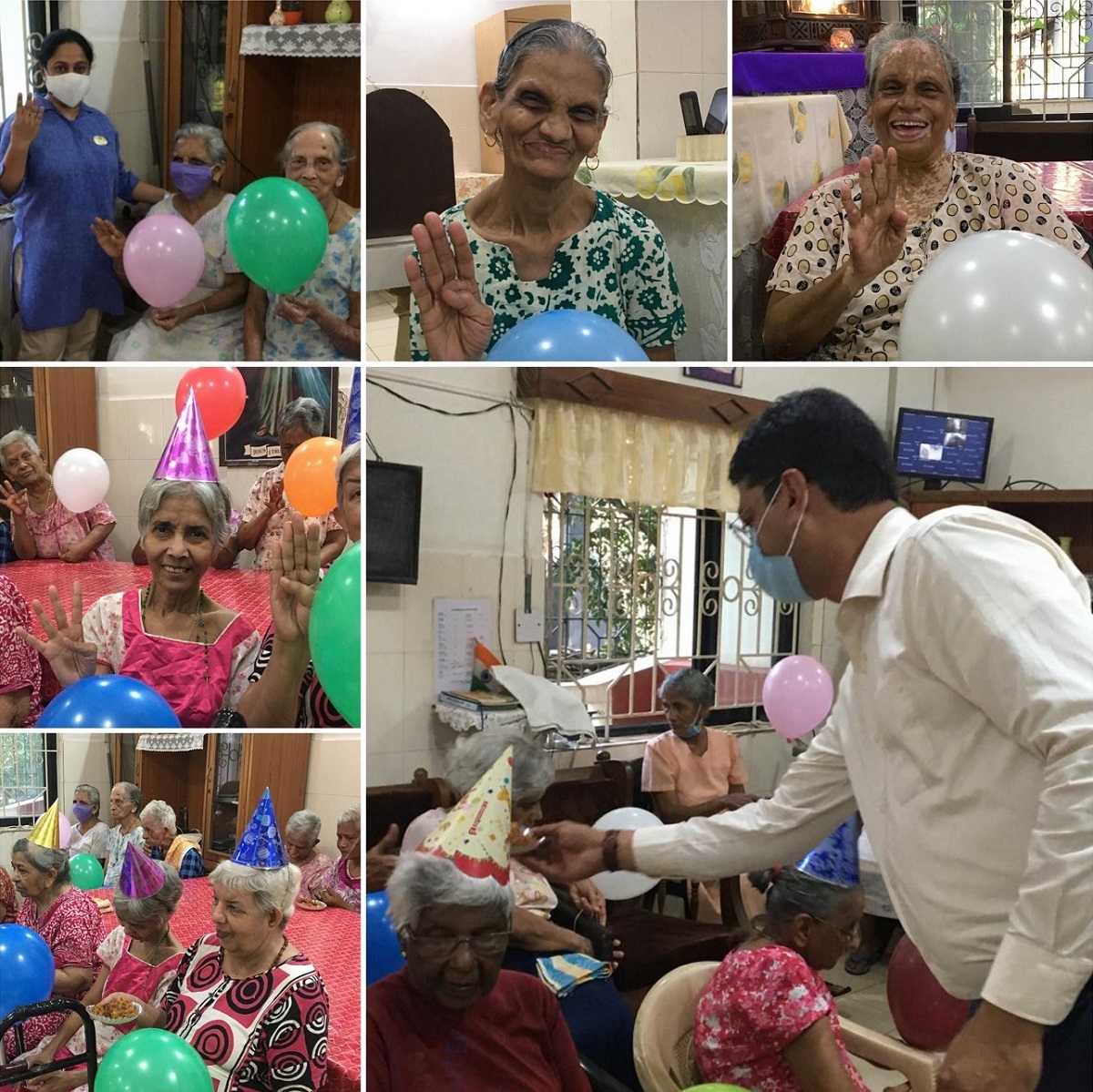 Taj Holiday Village Resort & Spa Goa celebrated the resort's 40th anniversary on Monday, 15th March 2021 at the old age home. The Human Resources team organised to spend an hour with the inmates of the aged home - Arc of Hope. Decked with party caps and balloons the ladies were happy to be part of the resort's 40th celebrations. They fondly recalled their long-standing association with the resort and the contributions rendered to them periodically. Onion pakodas and juices were served which the ladies relished. The evening ended with a small prayer and hymn of gratitude, by the senior most lady present at the old age home.
| | | | |
| --- | --- | --- | --- |
| | | International Women's Day celebrations | Indian Hotels |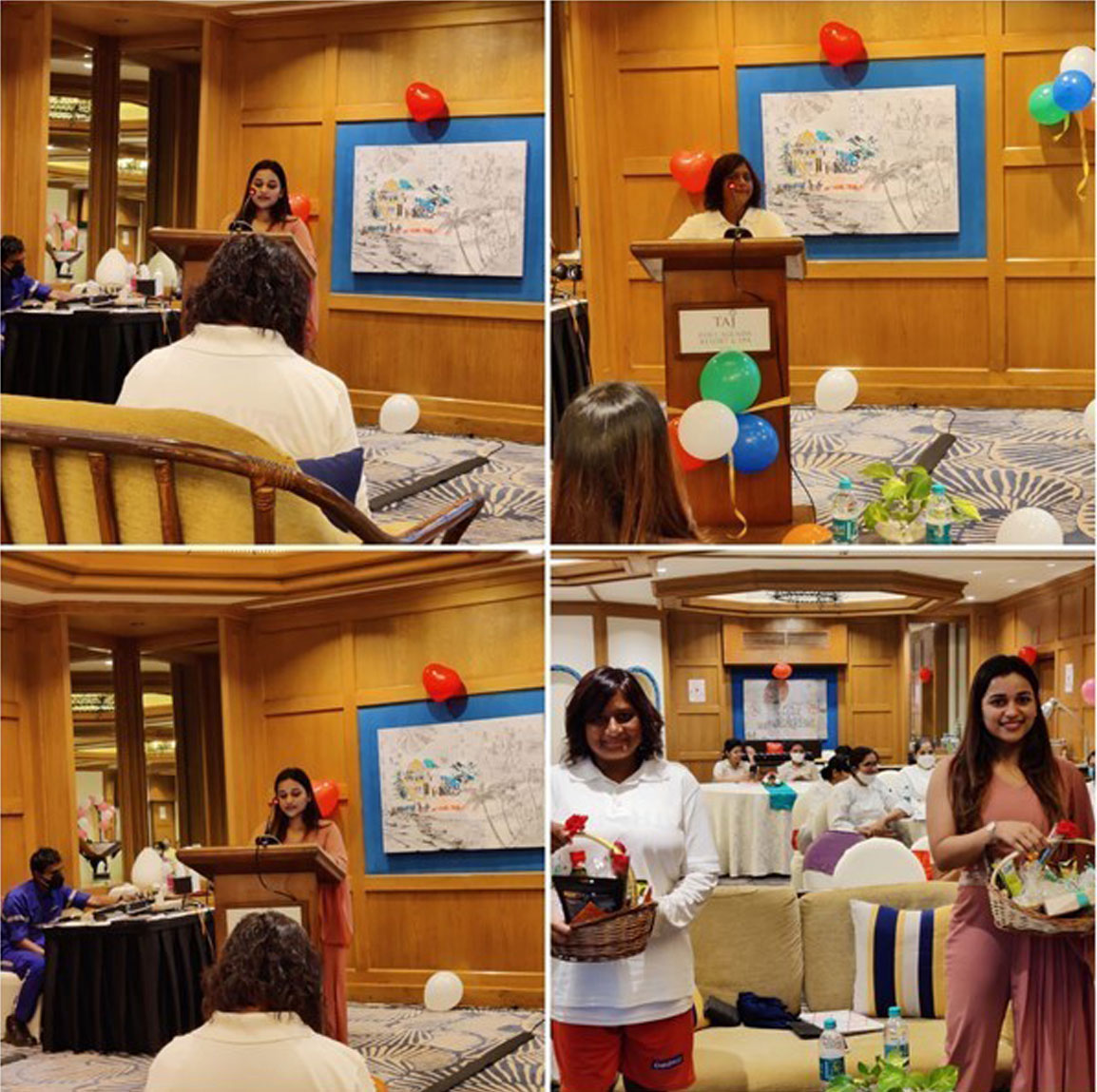 This International Women's Day 2021, Taj North Goa comprising of Taj Holiday Village Resort & Spa and Taj Fort Aguada Resort & Spa Goa celebrated the achievements of women by inviting two guest speakers –Ms. Charmaine D'Souza, the only woman lifeguard in Goa with Drishti and Ms. Katya Coelho, a 19-year-old professional windsurfer and fashion designer to share their inspirational journey with the group.
When she was three, a doctor recommended that Charmaine take up swimming, as her legs were not developing adequately. Today, even though she has to deal with the odd rude tourist, she is grateful that she can swim to save their lives though the journey has definitely not been easy. In the course of training, she was introduced to several new concepts. She not only needs to be alert but also be a fast decision maker and be able to understand the gravity of a situation at a glance besides being physically, mentally and emotionally strong. People thank her profusely, she says, and are taken aback seeing a woman lifeguard.
Ms. Katya Coelho, the first and only Indian sailor to have qualified and represent the country at Youth Olympic in 2014 in China. Her inspiration is her dad and elder brother. Much of it had to do with her dad Donald Coelho, a three-time national champion himself and her coach. Taking her first thrilling sail at 10 years, Katya has, proved her mastery over the rig. Setting the bar for young wind surfers, Katya Coelho is the youngest and the first and only sailor from India to have qualified for the Windsurfing Youth Olympic Games. "One has to be very focussed while keeping the opponents' moves in mind. All this comes with experience," says Katya, a seasoned sailor who has participated in nine national and international championships. Ranking eight at the SIM 33rd Singapore Open Windsurfing Championship proved to be the clincher and qualifier for the Youth Olympics. Her mom Ambika Coelho is a fashion designer that has inspired her to take up fashion designing as a profession.
The female team members were amazed at listening to these women's inspirational stories about their personal lives. It filled each of their hearts with hope and optimism, inspiring and empowering them.
| | | | |
| --- | --- | --- | --- |
| | | Watershed cleaning | Rallis India |

Volunteers from Rallis India, Lote Unit arranged a cleanliness drive for the upkeep of our watershed situated at Ghagwadi, Songaon, Lote. Volunteers participated in cleaning and removing the unwanted things from the watershed. The total water level area and the surrounding areas were also cleaned and maintained to upkeep the beauty of the watershed and the surrounding nature. The villagers expressed their thanks and regards to the team for the efforts they put up for the upkeep of the watershed.
| | | | |
| --- | --- | --- | --- |
| | | Tree plantation | Rallis India |

A group of volunteers from Rallis India, Lote Unit arranged a tree plantation drive in Lote MIDC Industrial belt on 18th March, 2021. Volunteers planted various types of trees with a motive to increase the green belt area in the industrial belt.
| | | | |
| --- | --- | --- | --- |
| | | Cleanliness drive | Rallis India |

17 volunteers including contract workers from Rallis India, Lote Unit have taken an initiative of cleaning and keeping the surroundings clean at MIDC Lote industrial belt. Volunteers cleaned the roadsides of Lote industrial belt and collected four bags of wastes from the road side. Their effort was well appreciated by industries association and local public.
| | | | |
| --- | --- | --- | --- |
| | | Thanksgiving to front-line workers | Tata Consulting Engineers |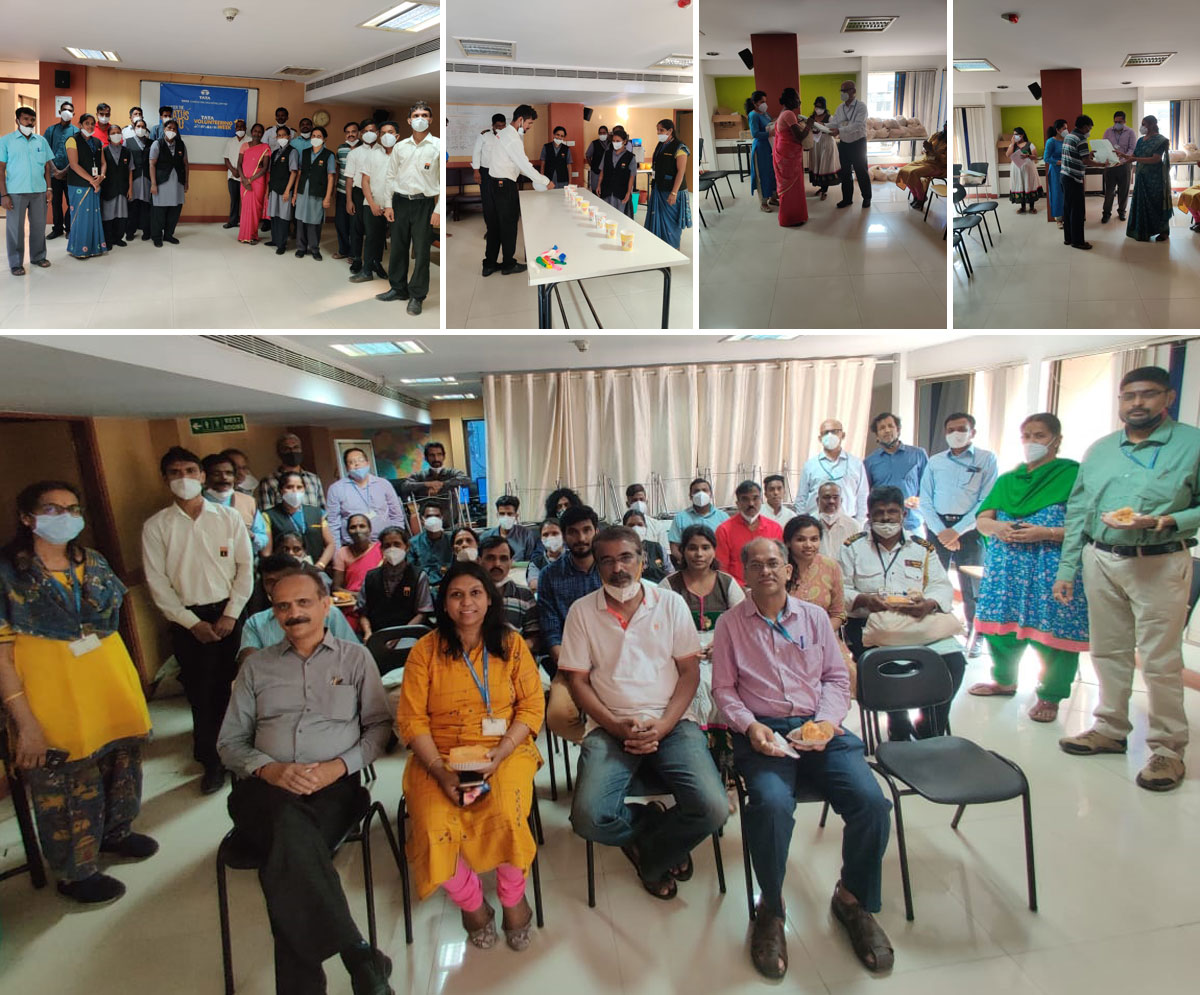 On the verge of adapting to the old normal situation of working in office, our front-line workers like Housekeeping, Security, Pantry, Dispatch & CDRL have played a major role in ensuring safety of all employees during both pre-lockdown & post-lockdown situations. Even tons of appreciation & gratitude will not match their efforts. However, to start with small, volunteers from Tata Consulting came up with a wonderful way to appreciate our front-line workers through this activity.
All front-line workers gathered, were appreciated by Business Unit Heads, Sector Heads & PM's. As a token of gratitude, grocery kit, clothes & snacks were distributed to all. Also, with a view of bridging the gap & to make them more interactive, few fun games were organised.
| | | | |
| --- | --- | --- | --- |
| | | Cleanliness drive at the riverbank | Tata Steel Long Products |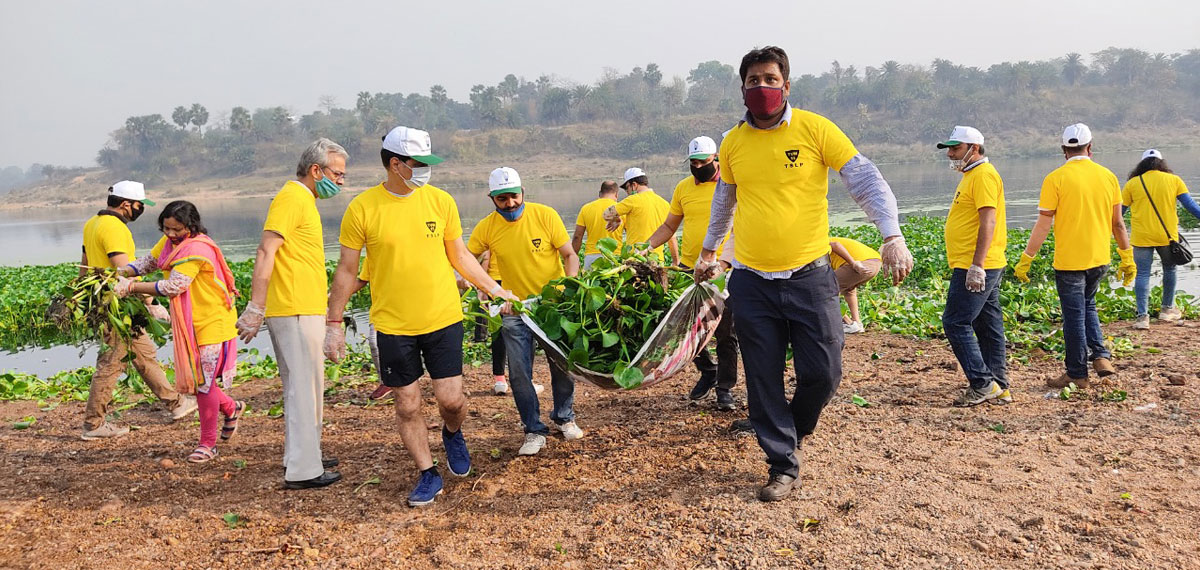 A team of over 155 volunteers, family members from Tata Steel Long Products (TSLP)joined in the cleanliness drive of the riverbank at Domuhani where two rivers meet i.e. Swarnarekha and Kharkhai rivers. TSLP partnered with Tata Steel Utilities & Infrastructures Service Ltd. (JUSCO), Jamshedpur to educate and inculcate a habit to preserve and protect natural resources like rivers, upon which we are highly dependent. Most of the rituals happen at the river bank and citizens of Jamshedpur leave their unwanted things at the river banks or inside the river. Not only the water but the place becomes dirty & filthy. Unknowingly we put others at risk of being extinct mostly aquatic creatures, flora & fauna. The five and half hours of volunteering definitely added value to the cleaning mission of river banks. Being a responsible citizen, senior leadership team of TSLP also joined to maintain the city neat & clean.
| | | | |
| --- | --- | --- | --- |
| | | Happiness All Around | Tata Steel Long Products |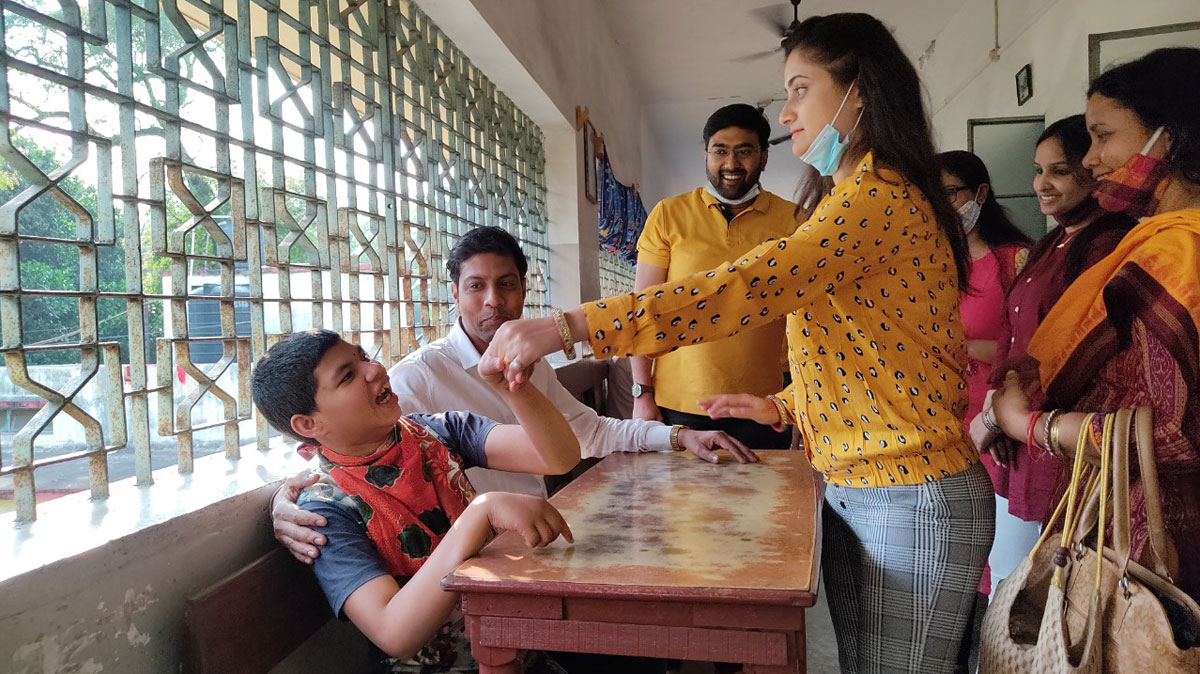 On the occasion of International Day of Happiness, volunteers of Tata Steel Long Products decided to spread happiness with the inmates of Cheshire Homes, Sunder Nagar. The team interacted, played, danced, had snacks & sweets with the inmates throughout their stay. The sisters and other administrative staff guided the volunteers and shared a couple of heart-touching experiences of the home which houses 50 residents with mental disabilities. The family members who accompanied the volunteers rated the visit as the most memorable moments of their life.
| | | | |
| --- | --- | --- | --- |
| | | Training on bookkeeping and accounting | Tata Steel Long Products |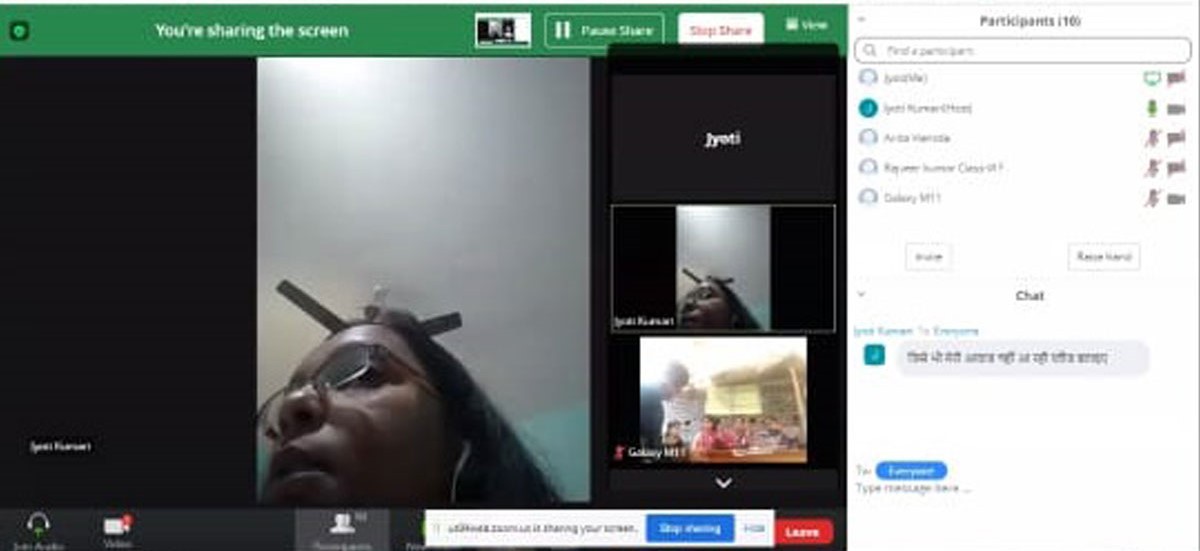 Volunteer from Tata Steel Long Products organised a session on bookkeeping and accounting for the 2nd consecutive time. The session was organised for B for women entrepreneurs. Members of both M/s. Jharkhand Enterprises and M/s. Dev Dayal Enterprise was told about the advanced portion of record maintenance and accounting processes. She covered all the aspects of required accounting methods, how to calculate the daily transactions, how to maintain profit earned and the outflow from groups account.
| | | | |
| --- | --- | --- | --- |
| | | Drawing Competition | Tata Steel Utilities and Infrastructure Services |

Tata Steel Utilities and Infrastructure Services volunteers organised drawing competition for the children of Uttamdih Open Area Teaching for class I to V. All the children were given crayon and drawing sheets. Children made the picture of national bird, national flower and national flag. The best three were awarded rewarded. The children also performed songs and poem which was very commendable.
| | | | |
| --- | --- | --- | --- |
| | | Woman's Day Celebration at Parbatipur | Tata Steel Utilities and Infrastructure Services |
Tata Steel Utilities and Infrastructure Services volunteers and NGO TRCSC team members organised Women's day celebration at Parbatipur village in which women from Parbatipur, Dugni, Anadpur, Dobo, Pudisili, Harisundarpur, Manikue joined the celebrations. The women performed the local Jharkhand dance. The musical chair game and other fun-filled games for women were organised and winners were also awarded.
| | | | |
| --- | --- | --- | --- |
| | | Drawing Competition and School Bags distribution | Tata Steel Utilities and Infrastructure Services |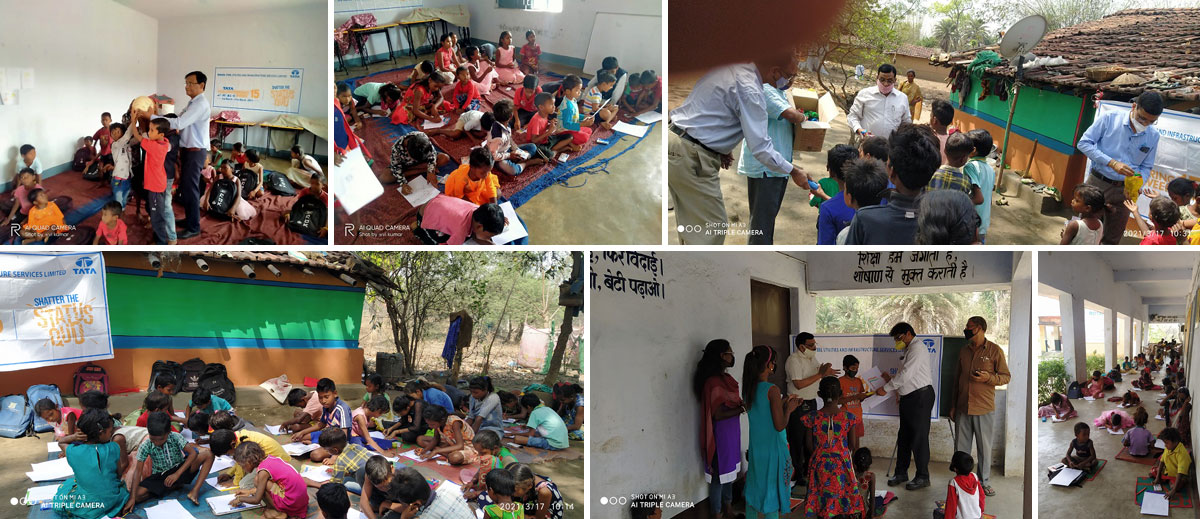 Tata Steel Utilities and Infrastructure Services volunteers organised drawing competition for the children of class I to V from Parbatipur Open Area Teaching, Rapcha Open Area Teaching and Harisundarpur Academic Centre. All the children were given crayon and drawing sheets. Children made the picture of national bird, national flower and national flag. The best three were rewarded. All the students were also given school bags and stationary materials.
| | | | |
| --- | --- | --- | --- |
| | | Dengue awareness session | Tata Steel Utilities and Infrastructure Services |

Tata Steel Utilities and Infrastructure Services volunteers organised an online session on dengue awareness for the students of Oriya Middle School. A short film was also shown by volunteers to prevent dengue illness. Children were told that one should not allow water to accumulate at home or outside to avoid Dengue. There was also a question answer session at the end of the programme in which the children asked their queries and volunteers responded for the same.
| | | | |
| --- | --- | --- | --- |
| | | Health & Hygiene awareness session | Tata Steel Utilities and Infrastructure Services |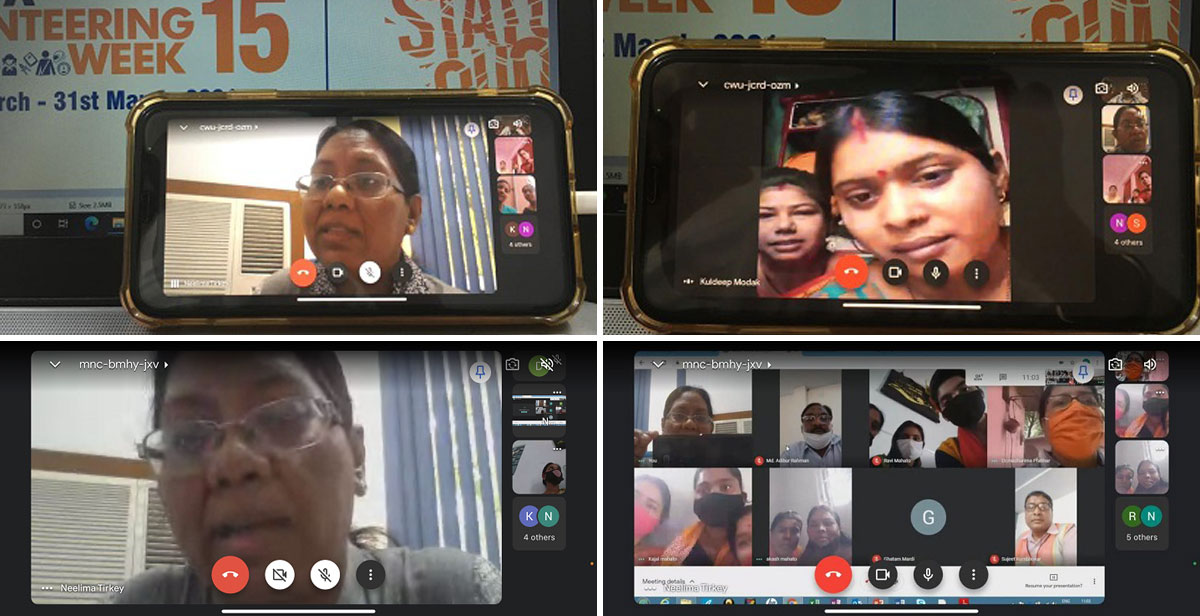 Tata Steel Utilities and Infrastructure Services volunteers organised Health and Hygiene Awareness session for female of Dugni and Parbatipur sewing centre. Virtual session on immunisation were taken by volunteers. Women were told to vaccinate children under the universal immunisation programme. Emphasis was laid on the common side effects of vaccines of schedule, BCG, pentavalent, measles, DPT, etc.
| | | | |
| --- | --- | --- | --- |
| | | Cleanliness drive at Golmuri park area | Tata Steel Utilities and Infrastructure Services |

Tata Steel Utilities and Infrastructure Services Ltd. department volunteers organised cleanliness drive at Golmuri Park area. Through this cleaning drive, the local people around were also sensitised on importance of keeping the environment clean.
| | | | |
| --- | --- | --- | --- |
| | | Drawing Competition | Tata Steel Utilities and Infrastructure Services |

Volunteers organised drawing competition for the children of Dobo Open Area Teaching for class I to V. All the children were given crayon and drawing sheets. Children made the picture of national bird, national flower and national flag. The best three of them awarded.
| | | | |
| --- | --- | --- | --- |
| | | Vocational Training | Indian Hotels |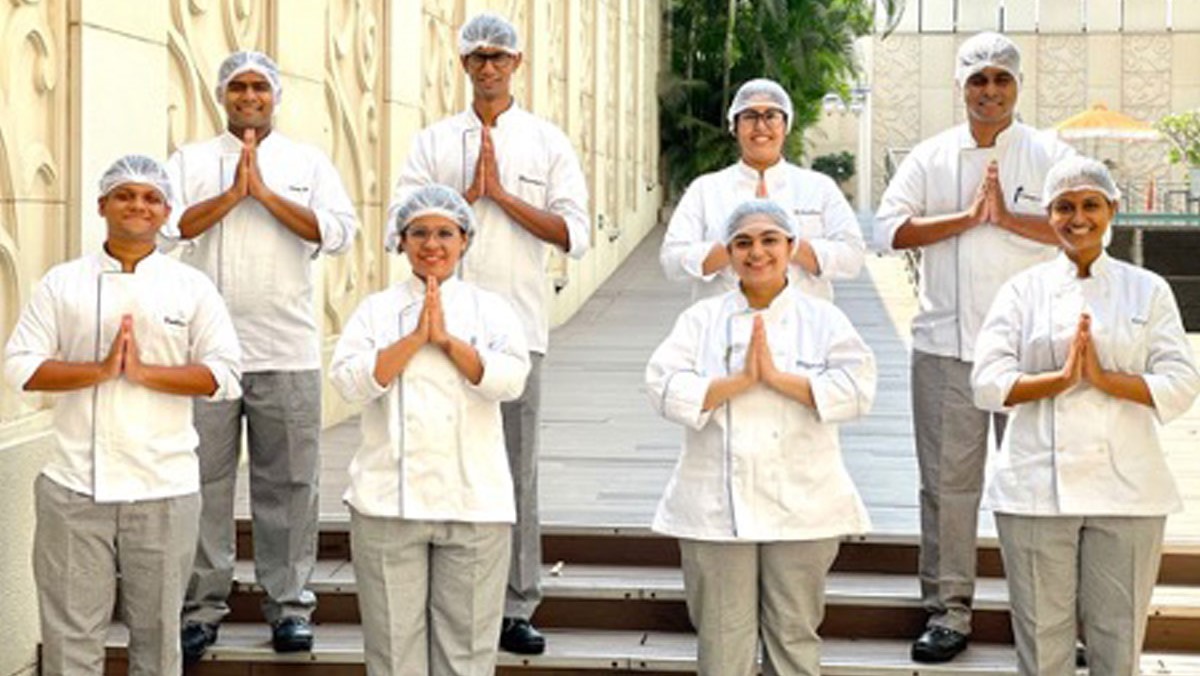 Taj Santacruz, Mumbai presented the opportunities to the Hotel Management graduates and Skill development youth of 2020 who were at home due to pandemic. To get a vocational training exposure at the hotel in the specialised department of food production and F&B Service for 6 months with an experience certificate and monthly stipend, volunteers gave these interns an opportunity to enter in the work environment. With this vocational training the students will not only get technical practical exposure but also acquire classroom knowledge. The youth immediately grabbed this opportunity to have an industry experience with Taj. Experienced Chefs and Restaurant Manager at the hotel personally conducted orientation in the food production and F&B for these aspiring hoteliers.
| | | |
| --- | --- | --- |
| | *This update covers only some of the activities undertaken by companies. | |