| | | | |
| --- | --- | --- | --- |
| | | Plantation drive | Ginger Hotels |

Plantation drive was organised by volunteers of Ginger Hotels. 7 volunteers planted trees at the river side. Volunteers across departments and corporate team actively participated in the drive.
| | | | |
| --- | --- | --- | --- |
| | | Session on sustainability | Indian Hotels |

Volunteers from Vivanta Vadodara conducted a session on sustainability urging participants to act and bring a healthy change in the climate. They explained the different types of pollution and how we can contribute to save our earth. The session was attended by more than 20 people and was a huge success.
| | | | |
| --- | --- | --- | --- |
| | | Clean up activity | Tata Steel Europe |

Volunteers from Tata Steel Europe took up the task to clear the overgrown gardens, removal of rubble, etc. from indoors of the General Office. This is an ongoing project which will take 2 years with volunteering taking place most weekends.
| | | | |
| --- | --- | --- | --- |
| | | Safety Week promotion activity for public awareness | Voltas |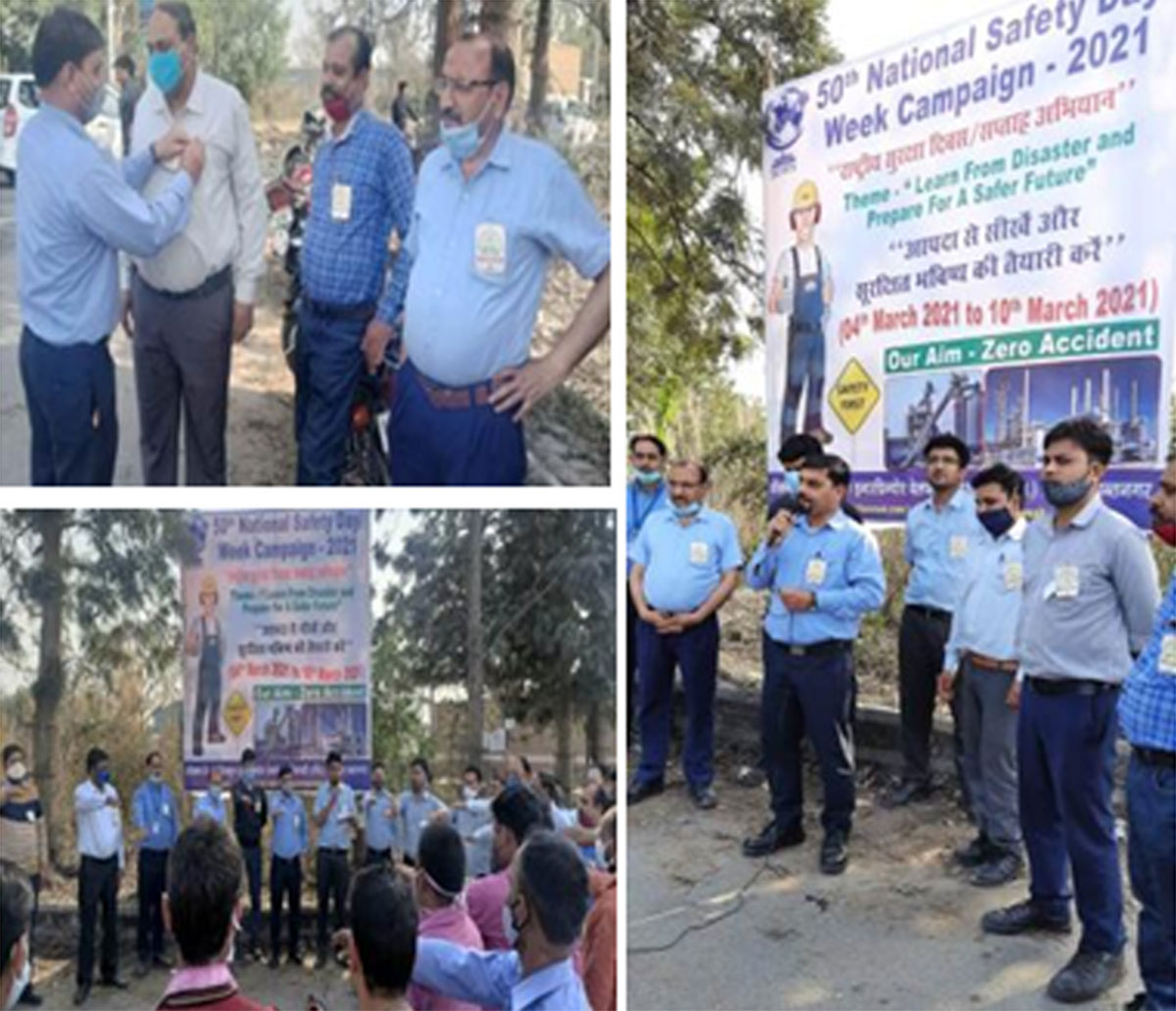 Team Voltas and Sidcul Entrepreneur Welfare Society of SIDCUL Industrial park - Pantnagar organised the National Safety Week Campaign for public awareness. Participants and others appreciated the effort of team Voltas Pantnagar.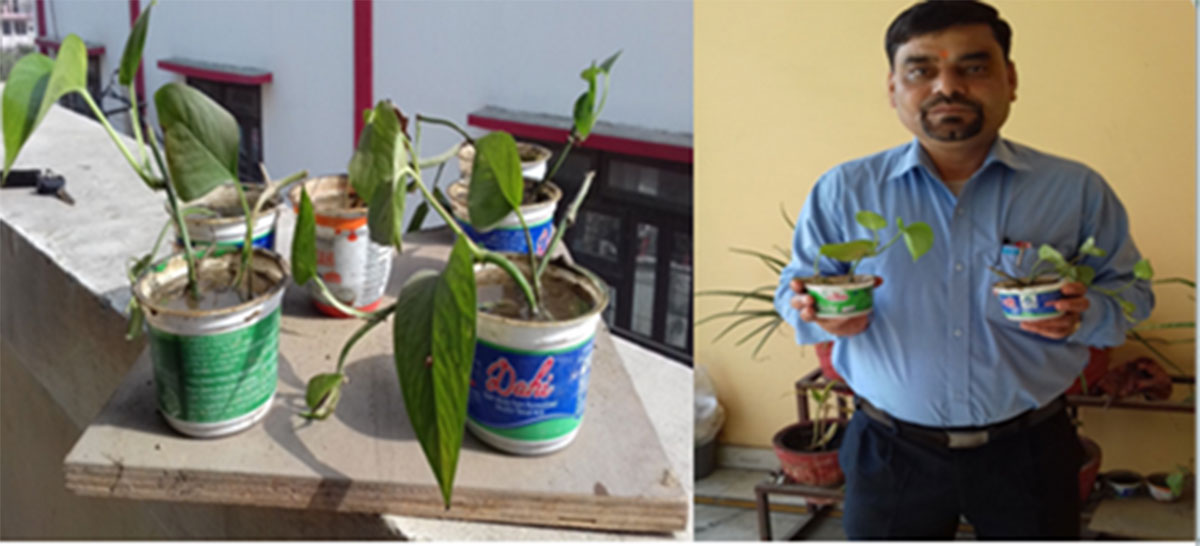 Voltas volunteers conducted a plantation drive at their home garden. They used waste materials such as curd bowl, as pots to grow plants at home and promoted it in the neighbourhood.
| | | | |
| --- | --- | --- | --- |
| | | Jobs for everyone | Indian Hotels |

Jobs for Everyone was an initiative taken by the Taj Hotels Karnataka region along with efforts from the Air Asia team. The aim was to educate young people from economically weaker section on life skills and preparing them for the apprenticeship training. The activity had an aim of 60:30:10 Rule wherein 60% was purely based on presentation, 30% was based on engagement activity on life skills and interview preparedness. 10% was based on inputs which were driven through a poll, rigorous feedback, and interactions from the students. Reaching over 50 students, the activity was a huge hit.
| | | | |
| --- | --- | --- | --- |
| | | Tree plantation | Rallis India |

A group of volunteers from Rallis India, Lote Unit arranged a tree plantation drive in a common land of Lote, MIDC. Volunteers have planted various types of trees with a motive to increase the green belt area in the Industrial belt.
| | | | |
| --- | --- | --- | --- |
| | | Haemoglobin diagnosis for adolescent girls | Tata Power |

Volunteers from Coastal Gujarat Power Limited (Tata Power) in active association with Red Cross Society and local panchayat organised special Haemoglobin test for the adolescent girls on 31st March,2021. The response of the camp was massive through participation of the School Girls in two nearby villages i.e. Maska and Bidada (Kutch- Gujarat). The entire planning and coordination of the event was done by the volunteers. The test was conducted in presence of expert pathologists. During the event, a special lecture was also delivered on adolescent's girl health and wellness.
| | | | |
| --- | --- | --- | --- |
| | | Women empowerment activities | Tata Power Delhi Distribution |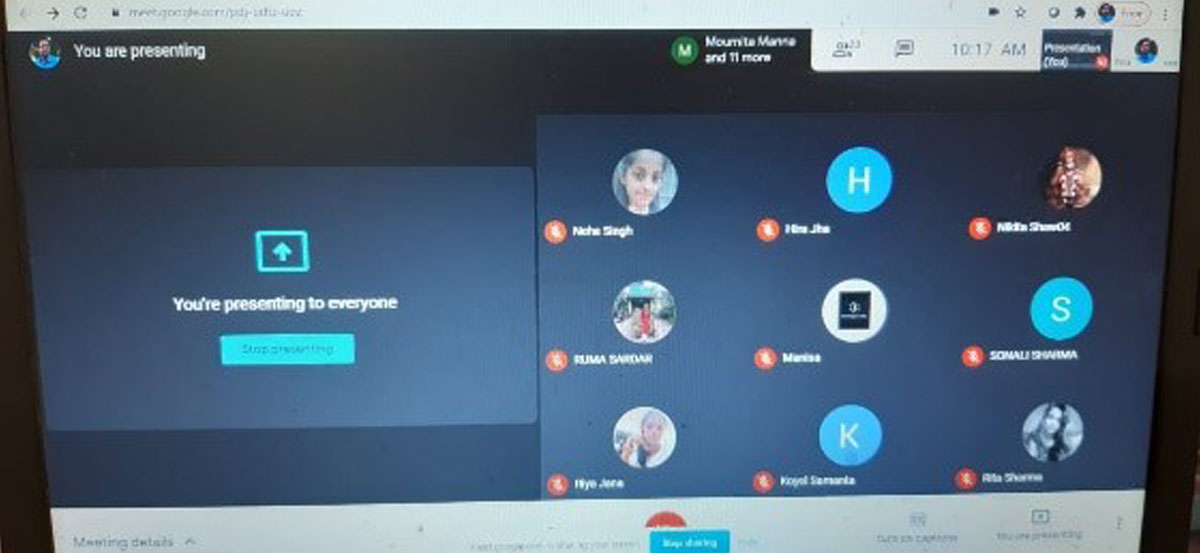 An online session was conducted for 22 females from Udayan Care, Kolkata on topics such as, Women safety, time management, job opportunity in new normal, energy saving tips, etc. Such activities help the female to be empowered and inspire others.
| | | | |
| --- | --- | --- | --- |
| | | Behavioural safety | Tata Power Delhi Distribution |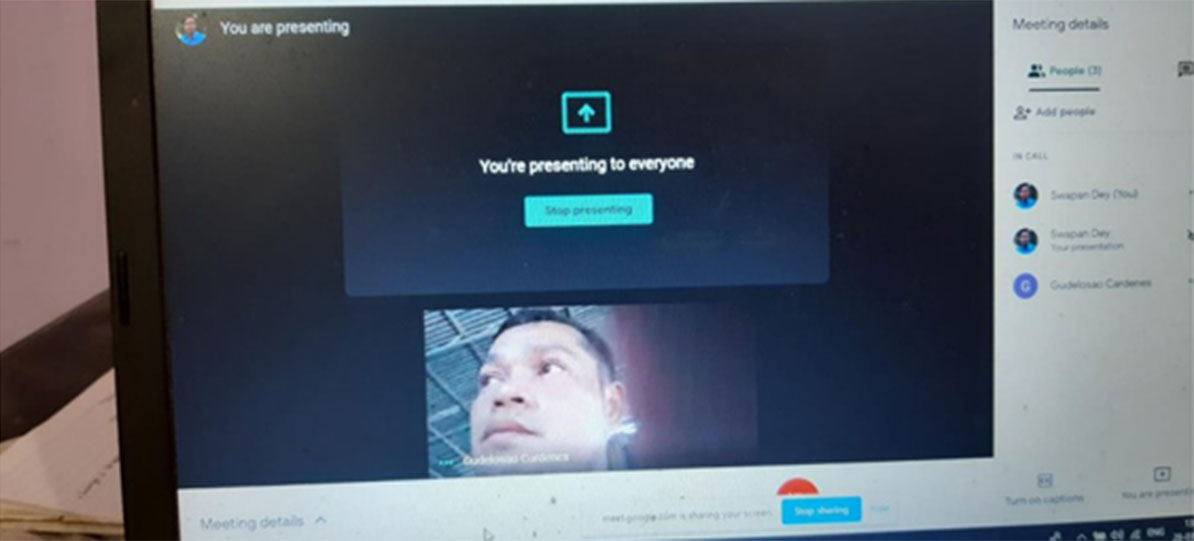 A session on behavioural safety was conducted by volunteers of Tata Power Delhi Distribution including the following topics.
1. Importance of behavioural safety
2. Structure of behavioural safety
3. Role and responsibility of supervisor
4. Role and responsibility of employee/employer
5. Importance of PPE
| | | | |
| --- | --- | --- | --- |
| | | Session on significance of plantation | Tata Steel Long Products |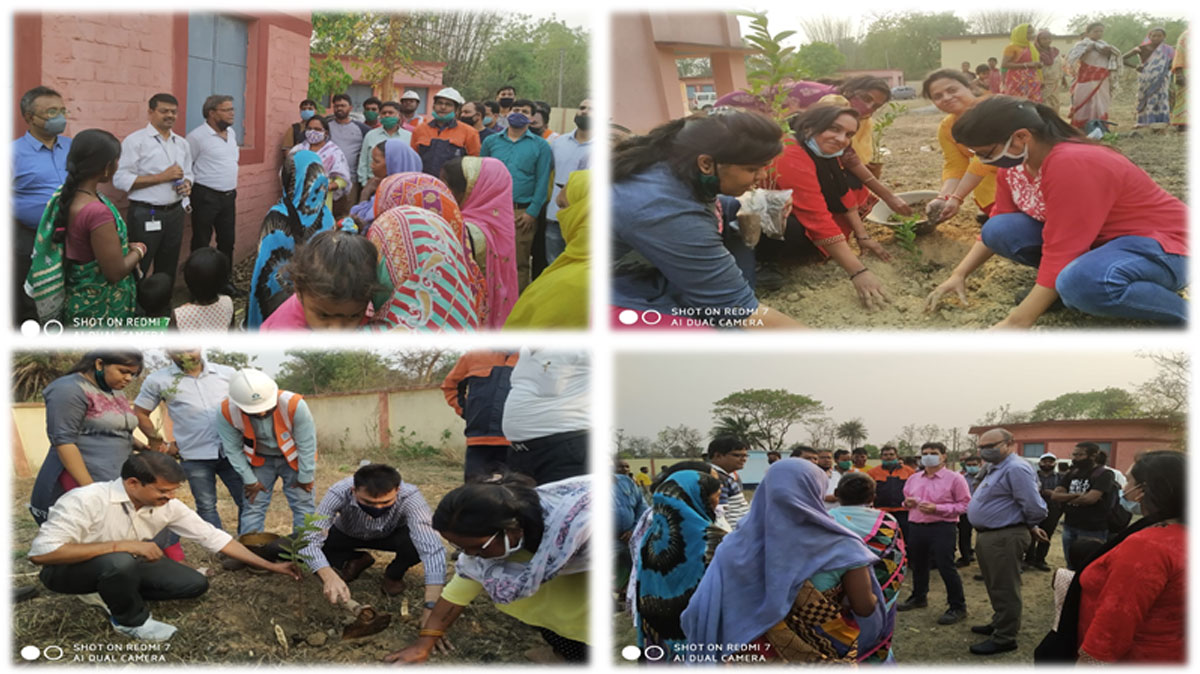 Mr. HD Tripathi, the Tree Man of Jamshedpur visited a village and shared his experience of planting more than 17,000 trees all over. He made the villagers realise the significance of the plantation and more importantly its 100% survival. Mr. Tripathi urged each of the parents of children who are currently studying in the school to take proper care of all 170 fruit-bearing plants which are planted by volunteers of Tata Steel Long Products. Volunteers from TSLP have given one-time support to the school which is beautifully surrounded by boundaries thus no threat of grazing animals. Headmaster of school assured daily watering of these saplings even though school is closed for its survival. Activity was enriching and inspired villagers to plant and safeguard the trees in the locality.
| | | | |
| --- | --- | --- | --- |
| | | Ding Dong, Sing a Song | Tata Steel Long Products |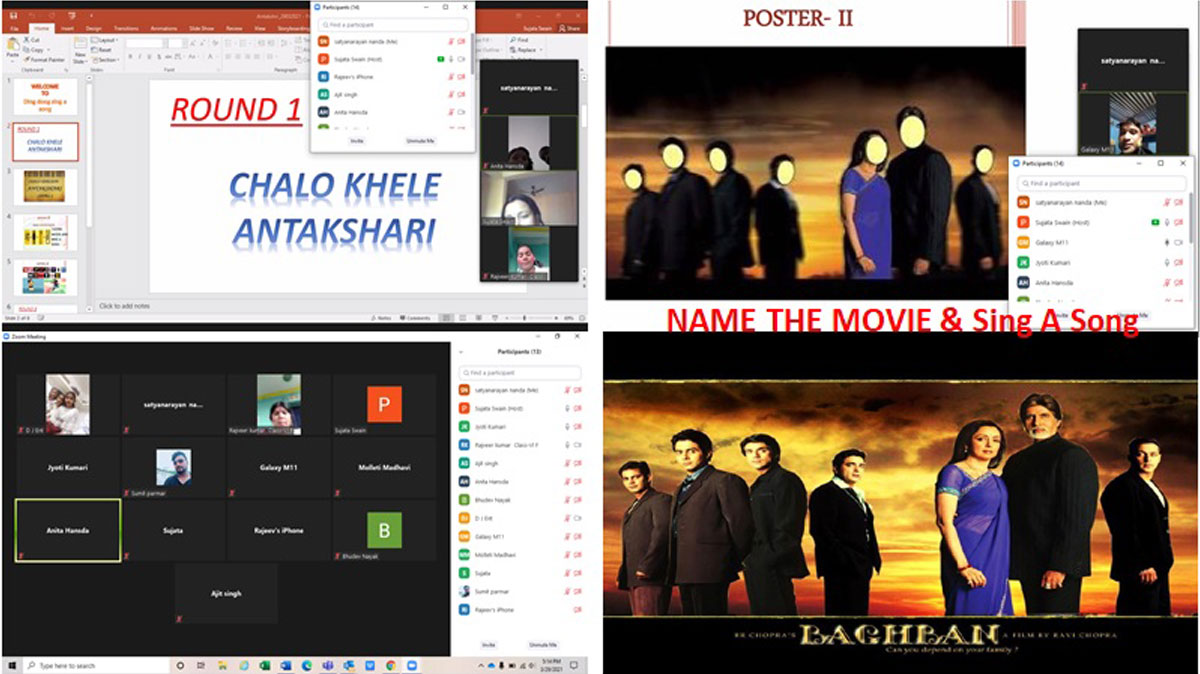 Youth clubs of the periphery villages of Tata Steel Long Products (TSPL) were split into five different groups and celebrated Holi through an online music competition namely, DING DONG, SING A SONG. The show had a total of five rounds where each group SOOR TAAL, SOOR JHANKAR, SOOR SANGEET, SOOR SANSKAR, and SOOR PREM actively participated. The enjoyment and the zeal among the youth on this day of colours really added colours to their lives with the participation of TSLP's team SOOR PREM.
| | | | |
| --- | --- | --- | --- |
| | | Visit to specially abled child centre | Amalgamated Plantations |

The management staff of Nahorkutia Tea Estate visited, Mrinal Jyoti Rehabilitation Centre Duliajan, School for physically and mentally challenged children. Mrinal Jyoti Rehabilitation centre started in the year 1999 with the goal to endeavour for the care and welfare of the mentally and physically challenged children in a healthy and amicable surrounding. The rehab centres for physically and mentally challenged is rendering services to the specially abled children and orphans as well. The event was attended by management Staff with lady members of Nahorkutia Tea Estate along with 13 Staff members from Mrinal Jyoti Rehabilitation Centre, Duliajan and 36 specially abled children. Volunteers conducted an interactive session with the children and distributed some stationary items like notebooks, pencil, sharpener, eraser and rice, pulses, nutritious food, biscuits, chocolates, soap, clothes and shoes for the children.
| | | | |
| --- | --- | --- | --- |
| | | Virtual sketching session | Indian Hotels |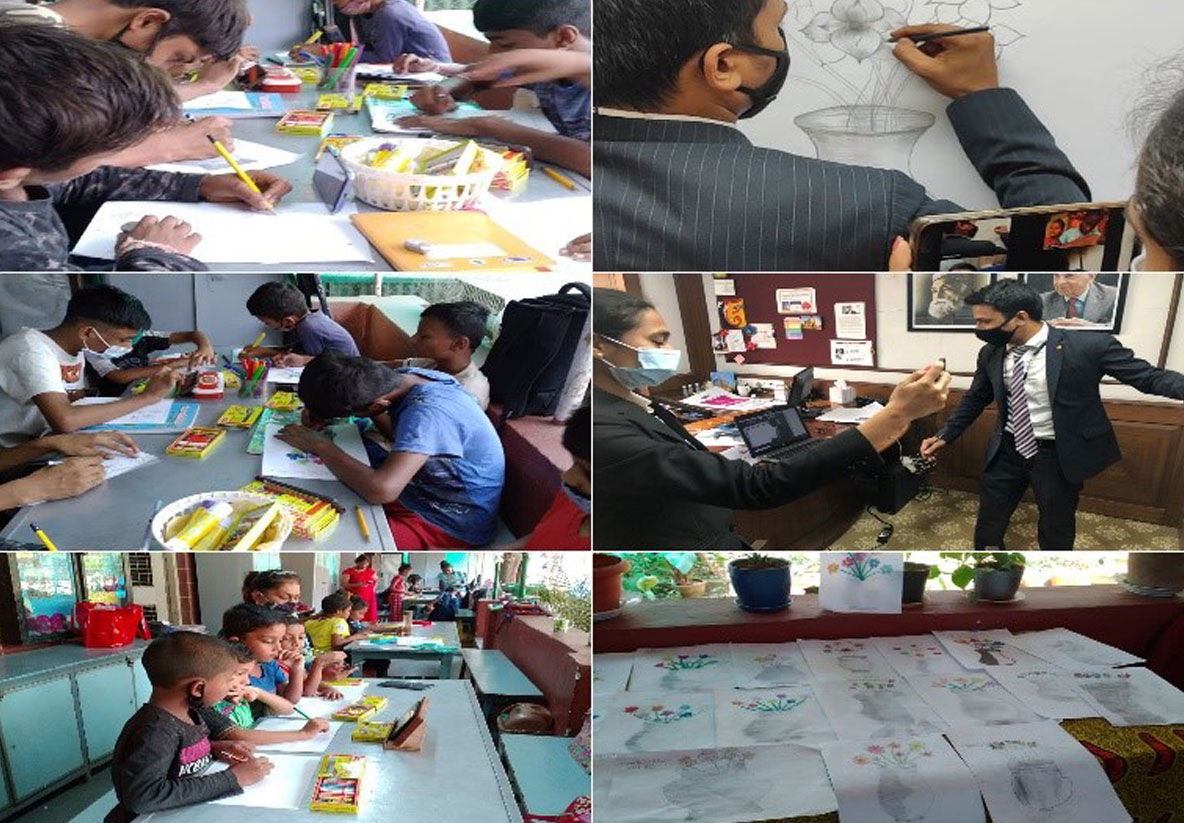 Volunteers from Taj Lands End, Mumbai hosted a virtual art session for 50 students of Premdan NGO as a part of Tata Volunteering Week. Premdan takes care of orphaned as well as other kids coming from different stratas of society in most need of service. The art session was conducted for students aged 6 to 14 years by a HR colleague - Rajeev Kumar. The aim was that the children should build a creative and easy-to-learn hobby in their time apart from studies with Premdan. The children were taught the basics of drawing and sketching, the use of pencils and colours, different pencil strokes in a creative manner. The enthusiastic and eager children straightaway took to this new hobby and created some wonderful sketches during the workshop. Learning a new hobby brought a spark in their eyes.
| | | | |
| --- | --- | --- | --- |
| | | Virtual culinary session | Indian Hotels |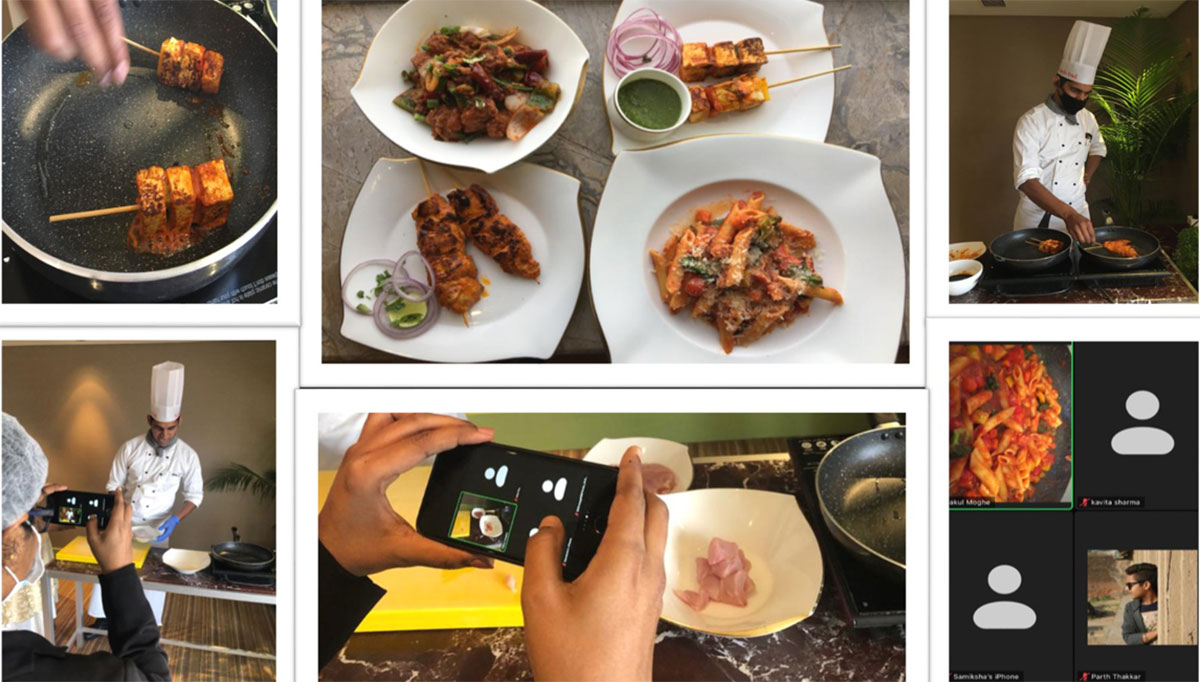 As a part of Tata Volunteering Week, volunteers organised an exclusively designed virtual culinary workshop for the family members of employees. The aim was to engage housemakers of employees' onto some new culinary learnings and current trends from the expert Chefs of Taj Lands End. Chef Ajay Sharma conducted the session on Zoom. He displayed an array of dishes which included simple yet articulate recipes, using innovative home-style sauces and curries. Chef also shared his personal tips and tricks that the participants could use to convert daily cooking into a different and unique dining experience using ingredients that are easily available on hand. Participants enjoyed being a part of the session and they were keen to try out these special recipes.
| | | | |
| --- | --- | --- | --- |
| | | Food and Beverage knowledge session | Indian Hotels |

As a part of Tata Volunteering week, volunteers connected with ITM Institute in Oshiwara which shares a long-standing professional partnership with Taj Lands End to organise Food & Beverage knowledge sessions for the first-year students of the institute. The aim was to give an industry-perspective on F&B knowledge. Mr. Soumalya Banerjee – Restaurant Manager, conducted two such virtual knowledge sessions on the 24th and 26th March 2021 for around 40-50 students of the Institute. Soumalya gave them insights about the world of Food & Beverage operations and Outlet & Bar Operations at the Taj Lands' End. The highlight of these knowledge sessions was a virtual tour of the Outlets & Bar. The fresher students who have not had the opportunity to visit a functioning hotel because of the pandemic, had the opportunity to do a virtual tour operational outlet as well as understand the dynamics behand their functioning. Students gained detailed insights and knowledge from these sessions and enjoyed the virtual tour.
| | | | |
| --- | --- | --- | --- |
| | | Distribution of face masks | Rallis India |

Volunteers from Rallis India, Lote unit visited a slum area of Lotemal village in Lote MIDC wherein daily wage workers are residing. Volunteers conducted a health and hygiene awareness session and distributed face mask to protect themselves from COVID-19.
| | | | |
| --- | --- | --- | --- |
| | | Distribution of education material | Rallis India |

Volunteers from Rallis India, Lote unit visited a village in Lote MIDC wherein the Industrial workers reside. Volunteers provided educational materials to their children with a motive to help these poor children for getting basic education.
| | | | |
| --- | --- | --- | --- |
| | | Prize distribution for science exhibition programme | Rallis India |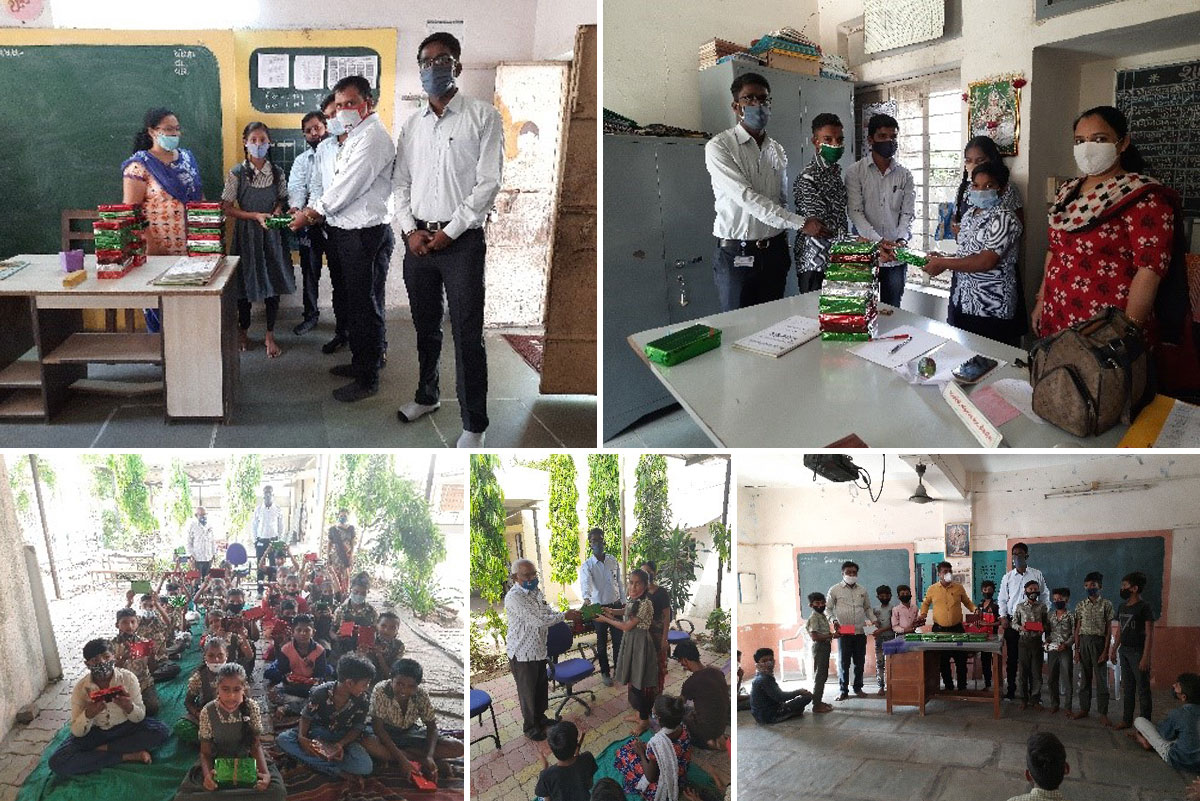 On the occasion of National Science Day, volunteers of Rallis India, Ankleshwar unit organised a virtual interschool science exhibition programme. The best ones were also rewarded as a part of TVW15, and appreciation gift was given to all the participants.
| | | | |
| --- | --- | --- | --- |
| | | Online mehendi competition programme | Rallis India |

Volunteers of Rallis India Limited, Dahej unit organised an online mehendi competition programme for 3rd to 8th std students of government primary schools. 50 girls actively participated in this programme and drew their ideas and thoughts through mehendi. Volunteers collect all photographs and declared 6 winners.
| | | | |
| --- | --- | --- | --- |
| | | Hand wash awareness session | Rallis India |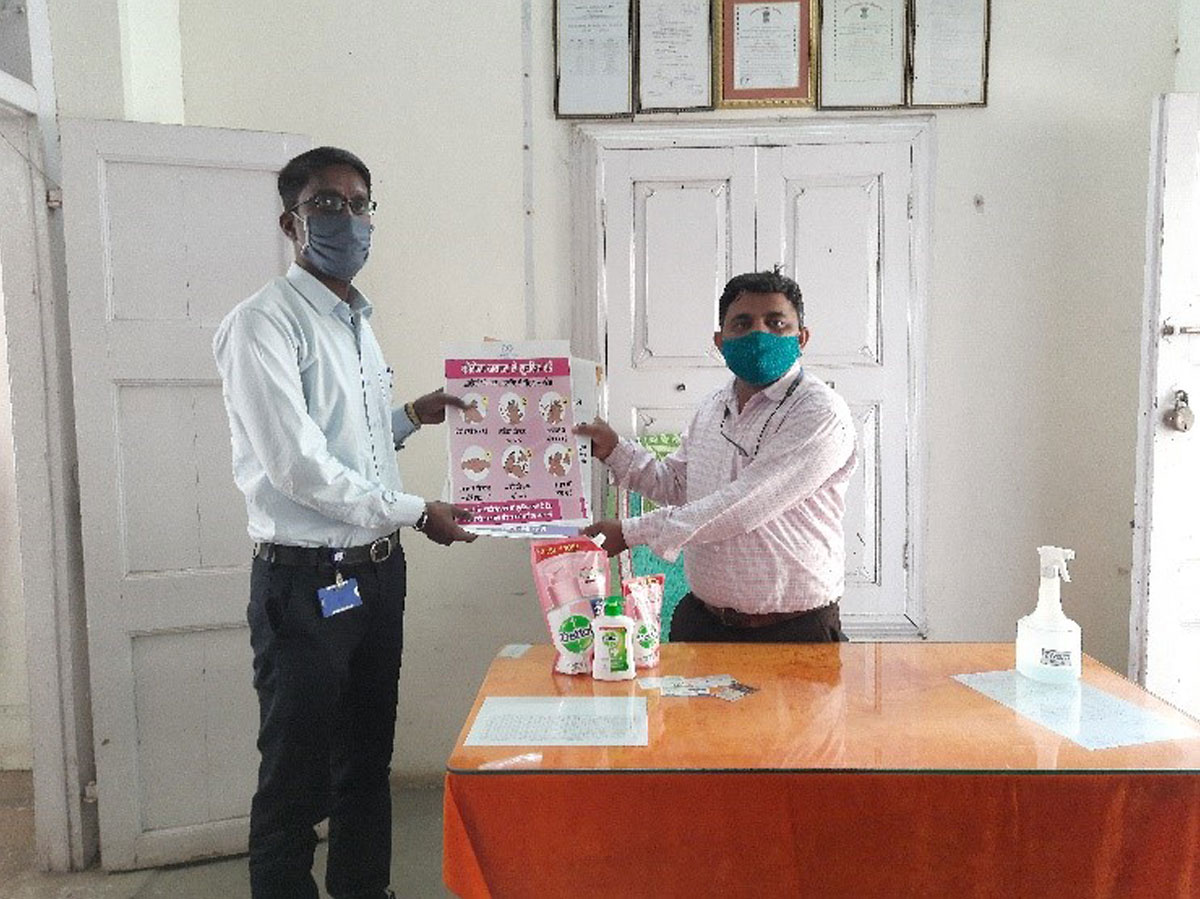 As part of TVW15, volunteers of Rallis India, Dahej unit organised hand wash awareness programme at Children's Home for Boys Bharuch. Volunteers guided about the method of hand wash and how to take precautions to prevent COVID-19 virus. Volunteers also distributed some COVID-19 awareness posters and provided hand wash sanitizers.
| | | | |
| --- | --- | --- | --- |
| | | English grammar course | Rallis India |

Mr. Rajendra Parmar, volunteer from Rallis India took the initiative to conduct English grammar course for students. He conducted total 15 sessions and taught different types of tenses to 8th std students of Primary Girls School Andada. After conducting all sessions, they also organised a test for all participants. 80 girls students actively participated in this programme.
| | | | |
| --- | --- | --- | --- |
| | | Awareness on personal hygiene | Tata Chemicals |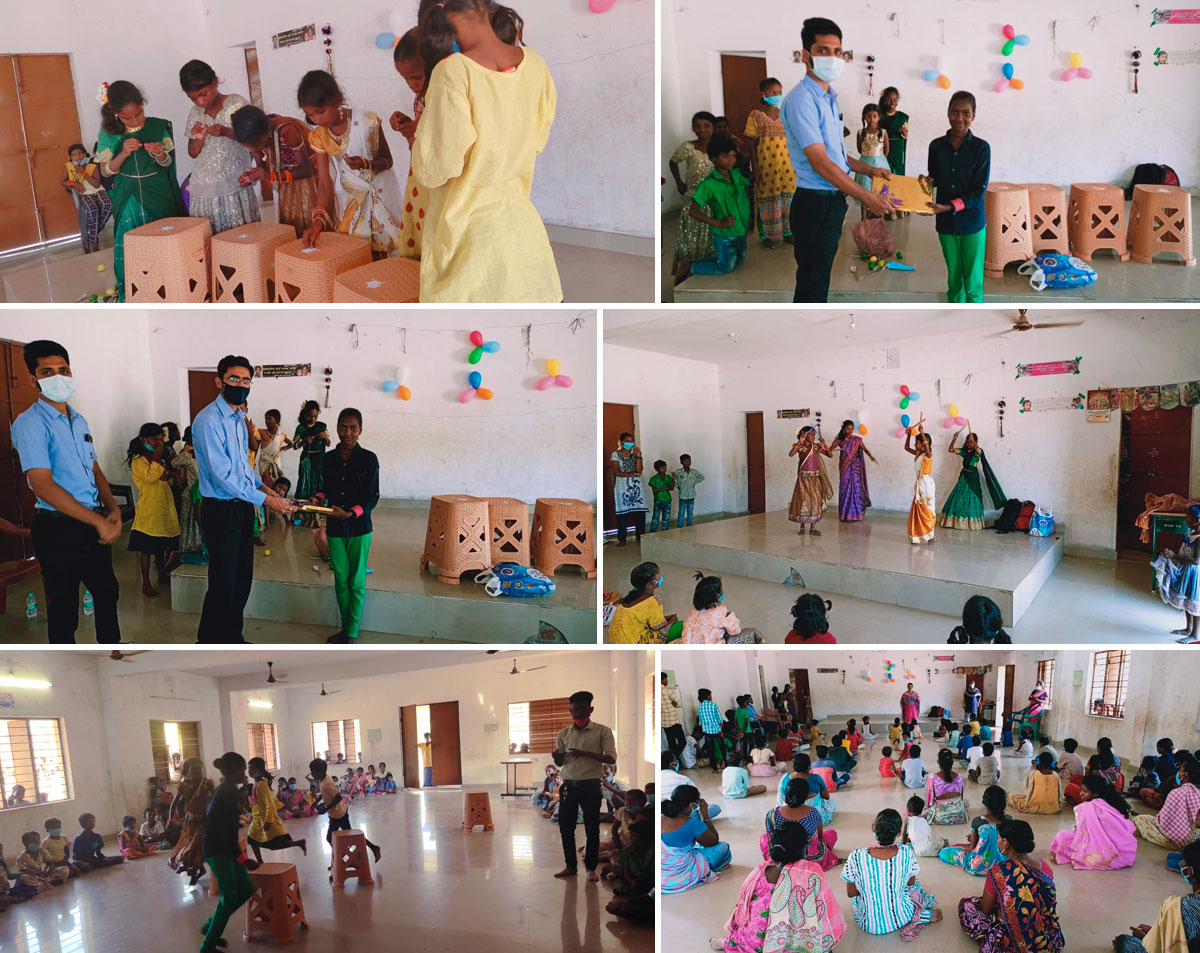 An awareness programme on personal hygiene and fun session for the kids of tribal community residing in Saminagar village was organised by Tata Chemicals, Cuddalore volunteers. Kids also performed their traditional dances and participated in fun activities arranged by volunteers to lift up the mood of kids in this challenging times.
| | | | |
| --- | --- | --- | --- |
| | | Inauguration of RO plant | Tata Chemicals |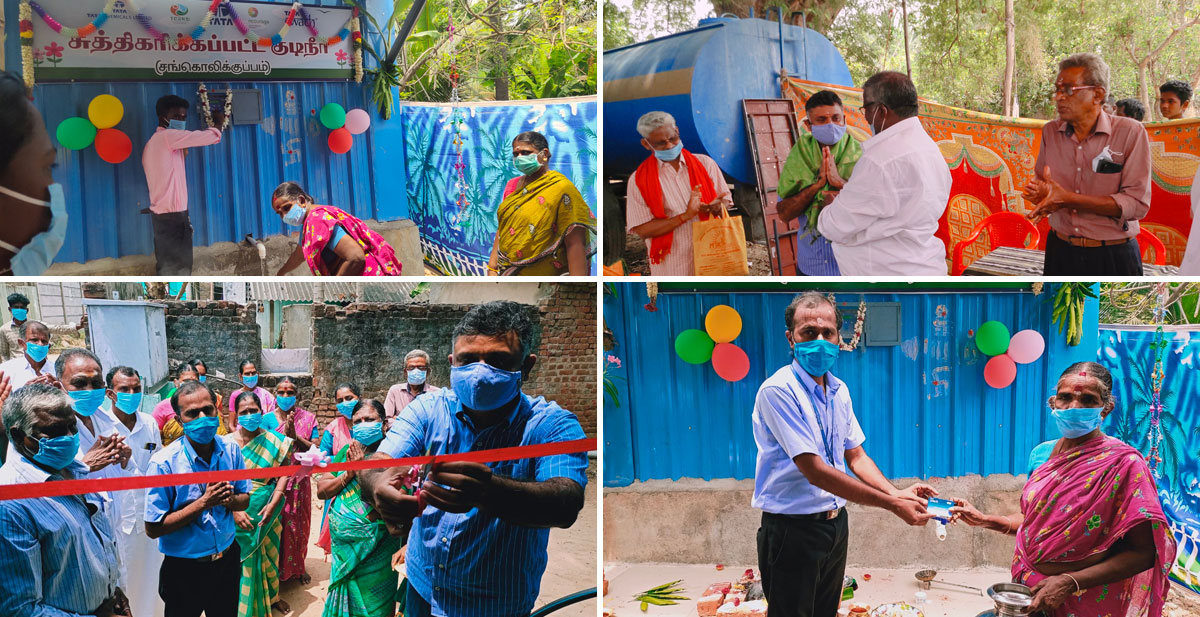 Tata Chemicals under the Corporate Social Responsibility project constructed two RO plants in Semmankuppam and Sangolikuppam villages to provide safe drinking water to the community. A village water Committee was also formed to take care of the infrastructure and maintenance activities. Mr. Ashok Muthuswamy, VP & Unit Head, Tata Chemicals Limited, Splant inaugurated the project. The inauguration event was attended by Mr. Chandramouleeswaran, Deputy Manager, Commercial Department; Mrs. Tamizh Selvi., Project Officer, SIPCOT Industrial Complex and the village panchayat heads.
| | | | |
| --- | --- | --- | --- |
| | | Regional SAMVAAD | Tata Metaliks |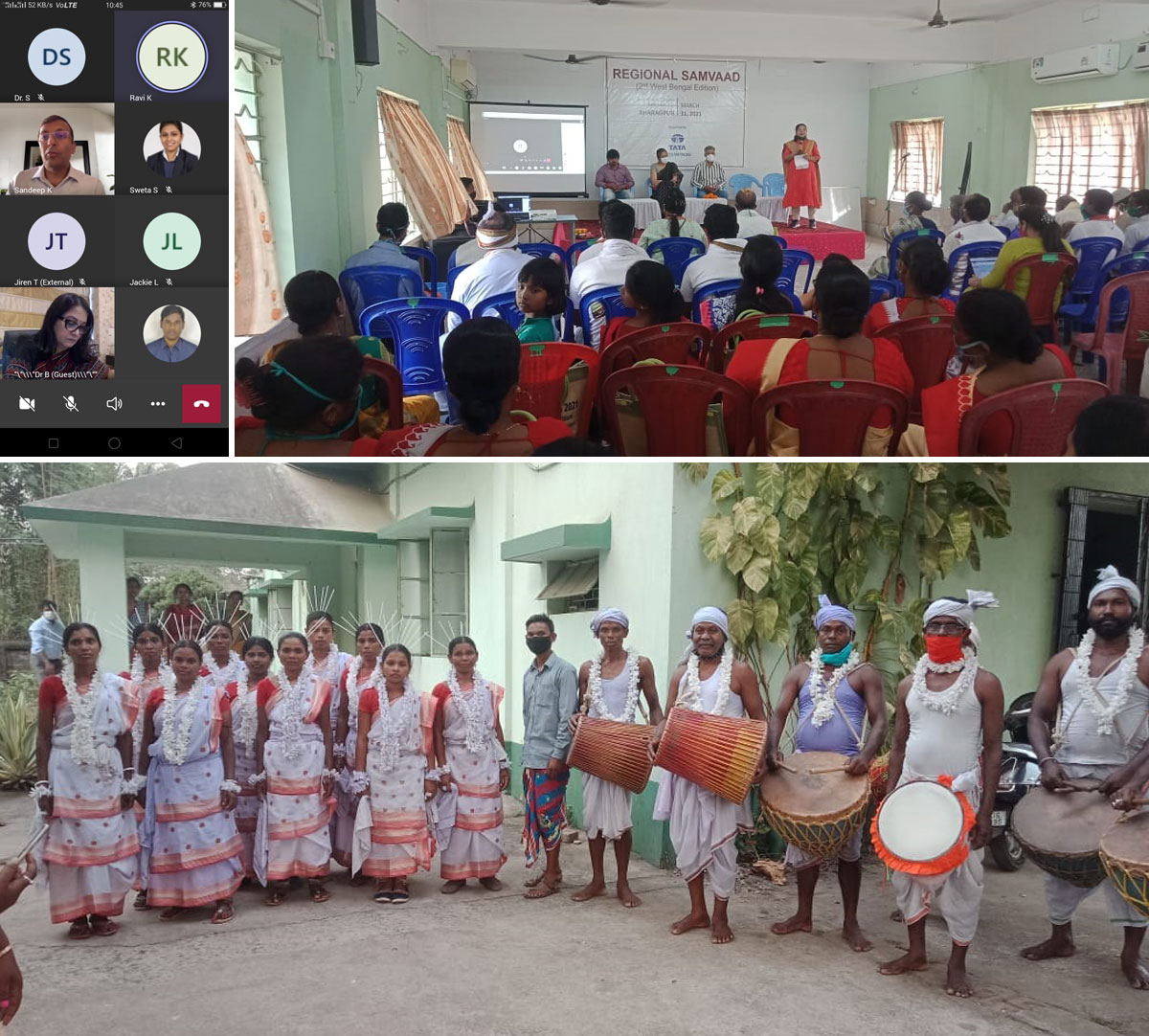 On 31st March, 2021, Tata Metaliks organised a regional SAMVAAD, 2nd West Bengal Edition at Hijli, Kharagpur. 9 tribes from West Bengal, namely, Santhal, Munda, Oraon, Ho, Bhumij, Kharia, participated in the event. 140+ participants attended the programme. There was a panel discussion conducted with experts who have worked in the areas of tribal script, language, culture and various socio-economic issues. They spoke at length of the general mind-set of the tribal people, low motivation, especially youth of today and how the rural urban divide is being created, due to which preservation of the tribal culture is becoming difficult. They shared their experiences of working in different remote locations, and how if there is right intent to progress in life, then they should be united and channelise their efforts in the right direction and approach the issues.
Some of the key take-away points from the discussions were,
TML can explore building cultural relationships with the tribal communities of West Bengal and networking and bringing them together for cultural and socio-economic development and link them to SAMVAAD, Tata Steel.
Emphasis should be on the educational levels of tribal children, as education is a great leveler. Spoken language/verbal communication in the form of plays, movie, documentary, tribal channel to be promoted more than script. So that the acceptance level increases initially among the tribes then slowly to promote reading and writing script.
In order to stick to the roots and develop a sense of pride right at a young age, setting-up of libraries with books in tribal languages, developing movies for children to watch, can be done in villages.
Exposure among the tribals, especially, the youths is necessary to come out of the lackadaisical and content life that they lead and push the drive to strive for a better life.
Land registration under Forest Right Act for permanent dwellers, and contact Block development office for the same.
The tribes also presented their cultural dances at the end in the "akhara", Employees of TML also joined in the programme, virtually and at the venue.
| | | | |
| --- | --- | --- | --- |
| | | Financial inclusion session | Tata Steel Long Products |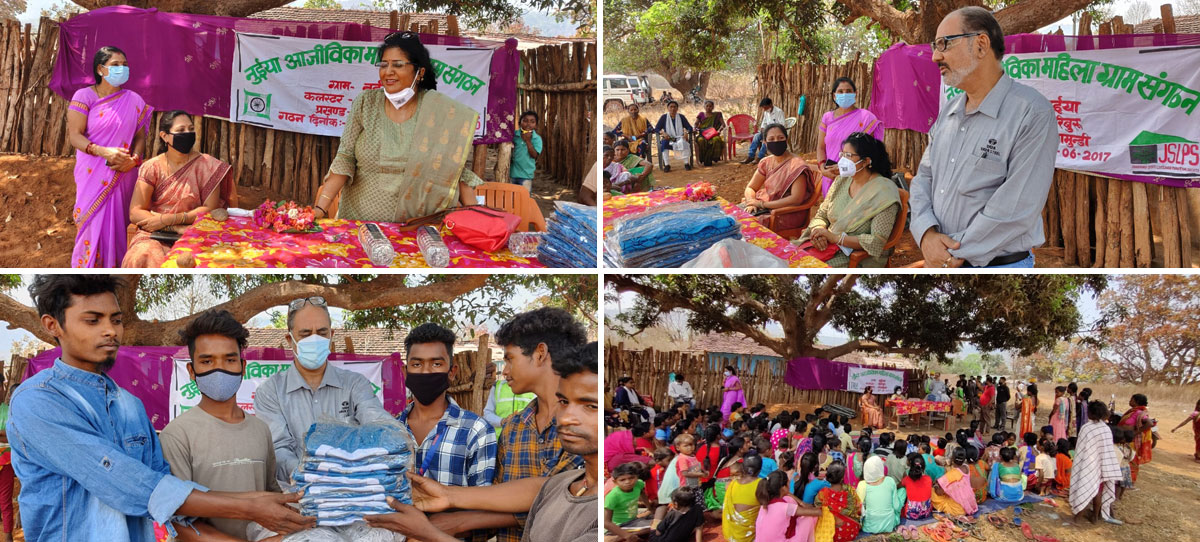 Under TVW15 programme, Mr. Sahibjee Kuchroo and Mrs. Minakshi Kuchroo contributed their time and efforts by visiting a village and reaching out to more than 100 rural women including children. Mr. Kuchroo motivated the children and told them to come forward in their education for their growth. Mrs. Meenakshi Kuchroo has also motivated the rural women for their sustainable growth including good health of themselves and their family members. Mr. Debashish Mukherjee, Mines Manager; Mr. Jaykant Jha; Mr. Hemant Panda and other officials of Vijiya-II have also volunteered. The officers of Vijiya-II have contributed by giving financial assistance of Rs. 16,000/- to provide gift items, school bags and food for the rural women.
| | | | |
| --- | --- | --- | --- |
| | | Career counselling session | Tata Steel Utilities and Infrastructure |

Tata Steel Utilities and Infrastructure Services organised a career counselling session for class 9th students at Balika Uchh Vidhyalaya, Sakchi. Volunteers guided students on how to compensate the lost time due to pandemic and which streams can students take up post their 12th class. They also discussed about Government's new education policy.
| | | | |
| --- | --- | --- | --- |
| | | Virtual session on water conservation | Tata Steel Utilities and Infrastructure |

Volunteers from Tata Steel Utilities and Infrastructure Services organised a water conservation session for class 8th and 9th students of UHS New Colony. Volunteers displayed the presentation and video on significance of water conservation. They also highlighted that if we are not yet careful about water, we will not be able to get water to drink in the next few decades. Volunteers told the students how wastewater can also be purified and used and how JUSCO, filters the water and makes it drinkable.
| | | | |
| --- | --- | --- | --- |
| | | Medical camp | Tata Steel Utilities and Infrastructure |

Tata Steel Utilities and Infrastructure Services volunteers organised mega health check-up specially for females and children at Begunadih village. Camp included various tests such as heart check-up, blood sugar test, haemoglobin test, etc. Eye check-up camp was also set up along with general health check-up in which about 103 patients were examined. Volunteers distributed sanitary napkins to the females participants. They also distributed cricket kit and football for youth of the village.
| | | | |
| --- | --- | --- | --- |
| | | Students visit to water treatment plant | Tata Steel Utilities and Infrastructure |

Tata Steel Utilities and Infrastructure Services volunteers planned to get SS Academy School students to visit the Telco water treatment plant. Keeping in mind COVID-19, it was decided that only a few students will visit the plant. The students were made aware that how the company treats water that makes it drinkable. Several suggestions were also made for water storage. Also, they were asked to share their experience with other students in their school.
| | | | |
| --- | --- | --- | --- |
| | | Distribution of COVID-19 protection materials | Tata Steel Utilities and Infrastructure |

Tata Steel Utilities and Infrastructure Services volunteers went to Joda slum area and distributed sanitizer, mask, hand soap, etc. among the local people. They also created awareness about COVID-19 precautions including social distancing, use of mask and washing hands regularly.
| | | | |
| --- | --- | --- | --- |
| | | COVID-19 awareness session | Tata Steel Utilities and Infrastructure |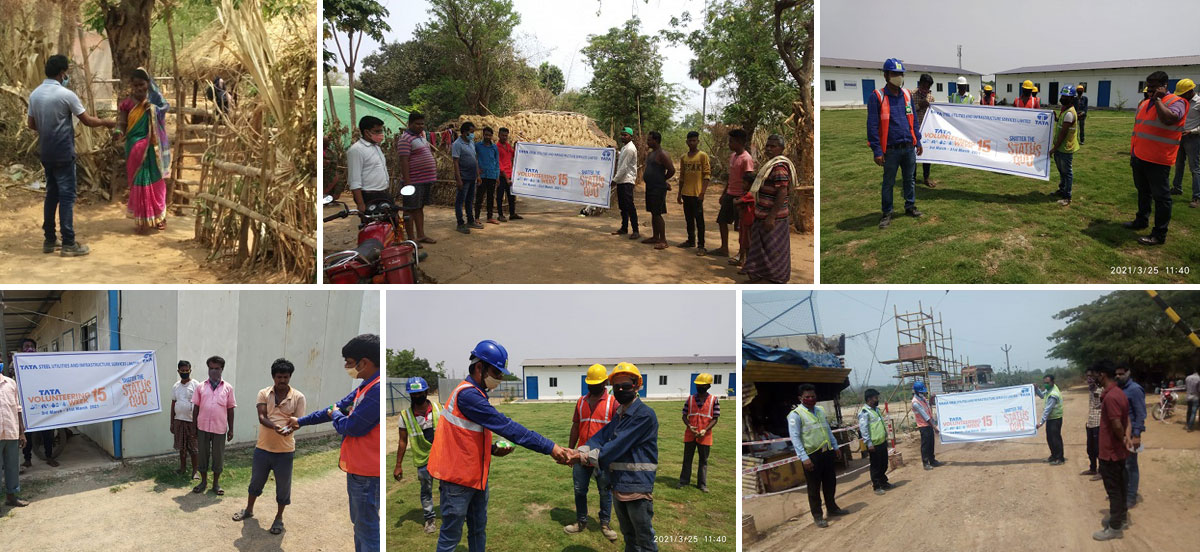 Tata Steel Utilities and Infrastructure Services volunteers organised multiple sessions on Covid-19 awareness for vendor employee at Gate no. 1, Workers Colony, TRF Workers Colony and Dandodi Golapur. Several suggestions were given by the volunteers for how to protect oneself from COVID-19. Volunteers suggested to wear mask properly, wash hands repeatedly with hand-soap, and follow social distancing so that they could avoid getting infected with the virus.
| | | | |
| --- | --- | --- | --- |
| | | Drawing and Essay competition | Amalgamated Plantations |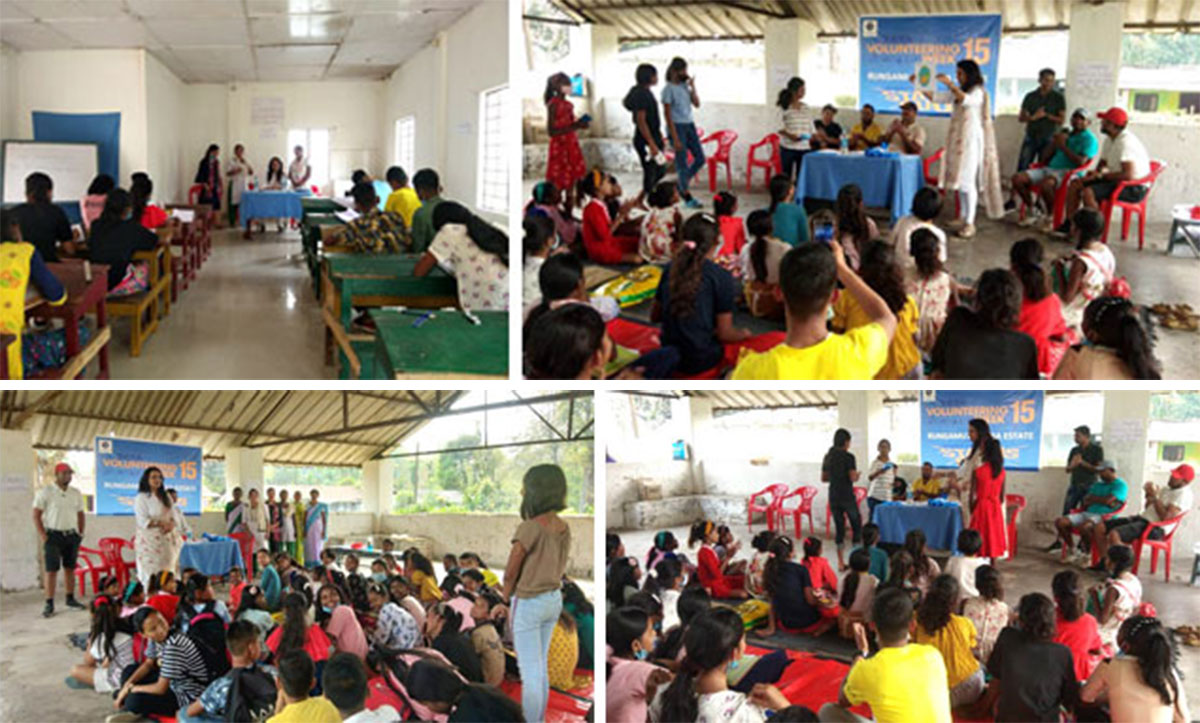 Volunteers from Amalgamated Plantations organised a drawing and essay competition for the students. 61 students from class 6th to 8th participated in drawing competition on drew interesting drawings on the topic of COVID-19 situation. 22 students from class 9th, 10th and 12th spoke on their life experiences during the pandemic.
| | | | |
| --- | --- | --- | --- |
| | | Cleanliness drive | Amalgamated Plantations |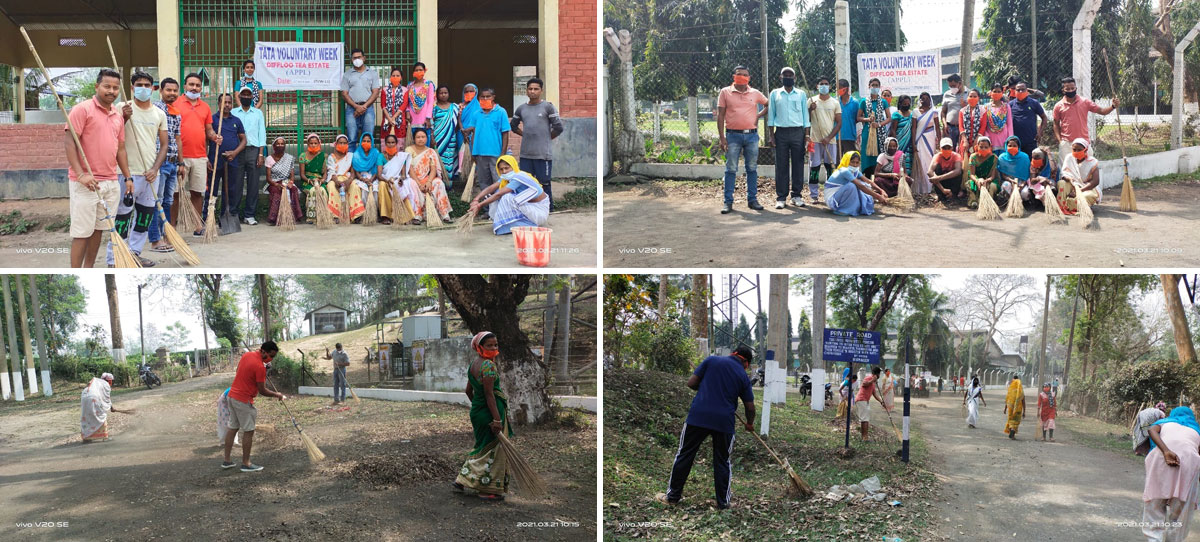 At the onset of 21st March 2021, the management team celebrated Tata Volunteering Week 15 wherein activity like "Swachh Bharat Campaign" was organised. Along with the team, the Anganwadi Workers, Self –Help Groups and other workers also participated in the campaign. The cleanliness activity started from the office main Gate via Diffloo road, covering the religious place, community hall including the weekly market field. 26 participants actively participated in this campaign.
| | | | |
| --- | --- | --- | --- |
| | | Rangoli competition | Amalgamated Plantations |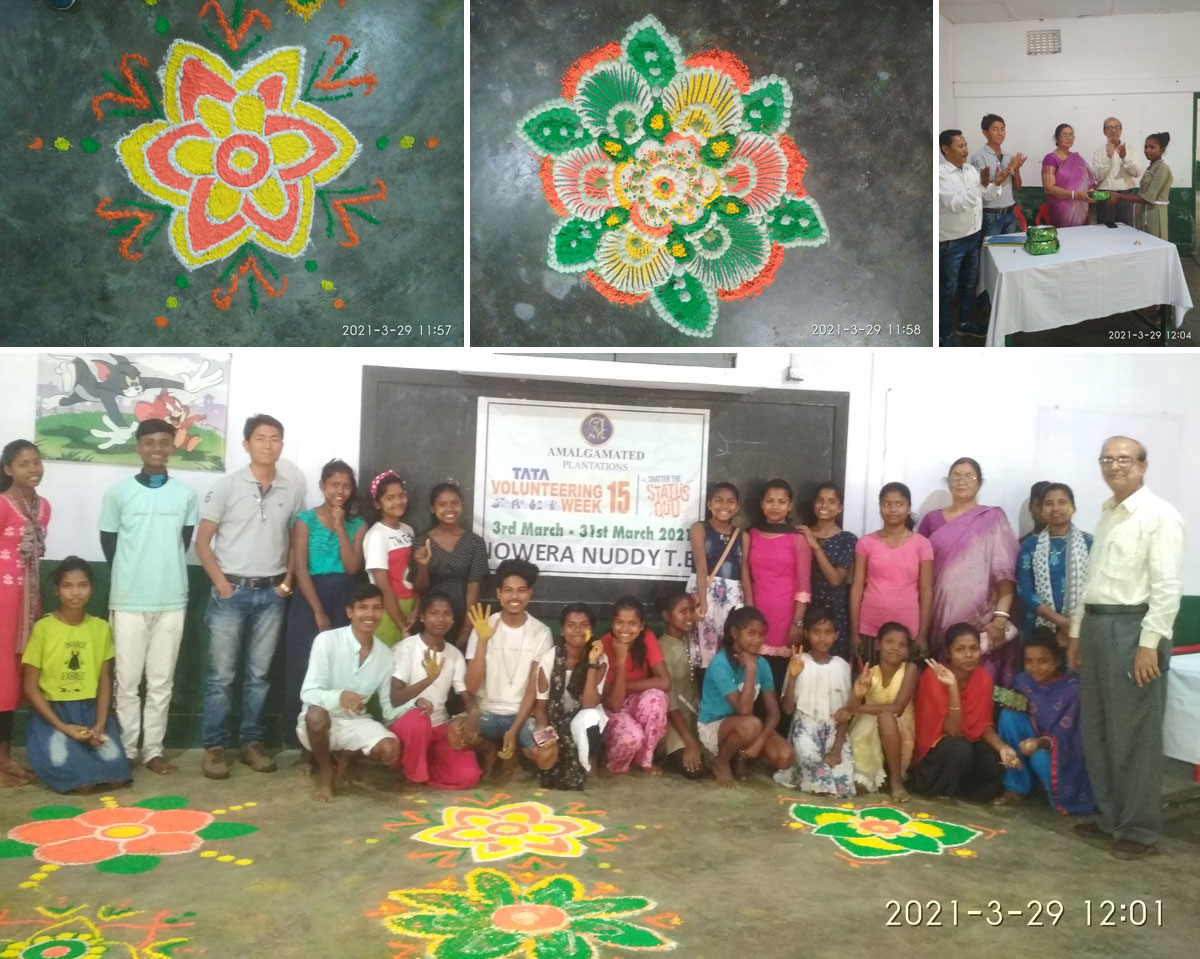 Volunteers from Amalgamated Plantations organised a rangoli competition. Participants were excited and drew colourful rangolis.
| | | |
| --- | --- | --- |
| | *This update covers only some of the activities undertaken by companies. | |